"Behold, I am going to send an angel before you to guard you along the way and to bring you into the place which I have prepared." Exodus 23:20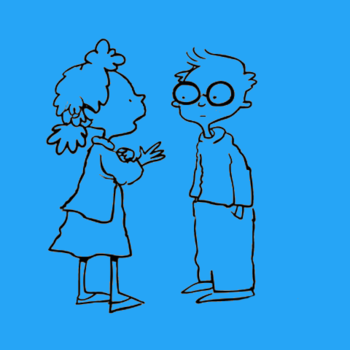 I have a problem. Realizing I have a problem was not easy for me. From the outside looking in, I've always been the girl who had it all together. I had a plan and nothing would veer me away from it. Control over people, situations, and outcomes is the tool I used to cope with my deep problem. Shopping and racking up debt is how I covered up my emptiness.
Step one of my recovery journey began with admitting I have a problem with co-dependency and controlling others. I admitted I am powerless over my addictions, brokenness and sinful patterns—that in my own power my life is unmanageable.
I've not always walked the Christian walk. Days passed by without me giving much thought to how God figured into my life. Years came and went without prayer, obedience, or thankfulness. A Bible sat on a bookshelf gathering dust. Instead, I concerned myself with my expectations of others. This, of course, only led to disappointments. I constantly searched for material "stuff" to fill the gaping hole in my heart. The thrill of the sale item or shiny new thing lasted only a short time, then I was back feeling empty again.

During the time of Exodus, God warned the Israelites through Moses to not fall into sin and idolatry. God's character is to protect His children. Exodus 23:20 shows me just one way he gives me protection:
"Behold, I am going to send an angel before you to guard you along the way and to bring you into the place which I have prepared."
Now, I often think I am so much like the Israelites. Time and time again, God protected, guided, and saved them from harm. Time and time again, they would turn the other way. God used Moses to communicate with His chosen people, but they would often ignore the warnings Moses provided to them from God.
How many times have I done this? Too many times to count, but after the events of the last year, I have come to realize He has been and is continuing to prepare my way. He began preparing me for my recovery journey before I was formed in my mother's womb. He continues to guard me and bring me into places He has prepared. The difference is, now I recognize and follow His ways. As a result, I have a peace that I have not known before.
I continue to have days where I struggle with the desire to control people, situations, and outcomes, but by God's grace and mercy, I am reminded He is in control and he is preparing the way before me.
Think About It:
How has God prepared you for your journey?
Do you recognize when you are turning away instead of walking with God?
Read Proverbs 23:3 , Proverbs 16:1-3, and 1 Peter 1:13.
Journal About it:
Journal about how the questions and scriptures today resonated with you. As you write, thank Him for preparing the way to recovery for you.
Pray About it:
As you think and write, say this prayer with me.
Father God,
Thank you for your protection in my journey. I praise you for preparing my way as I start on my healing journey. I ask that you continue to walk with me each day.
In Jesus' Precious Name,
Amen
Talk About it:
This is my story, what's yours? I would love to hear from you! I enjoy connecting and keeping in touch. Do you feel as though you don't have anyone you can share with confidentially? Your anonymity is protected. Do you feel you are the only one struggling with the aftereffects of growing up with an alcoholic parent? Sweet sister, YOU are not alone! It's time to break free from the shackles of your controlling habits, trust issues, co-dependency, guilt, self-blame, hurts, regrets, and heartaches!