I recently watched the cult classic, "Valley of the Dolls," the chick film based on Jacqueline Suzanne's legendary book. The film took the 1960's by storm for its dish-y look at starlets in Hollywood as they deal with fame, sex and drugs.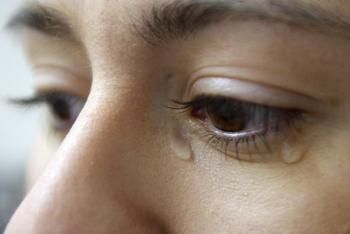 One of its lead characters, Neely O'Hara, played by Patty Duke, indeed, travels down a rocky, highly dramatic and addicted road of stardom and self-destruction. It's drama queen chick film at its epic best!
And, at the end of the wild ride, Neely suffers the damage done to her acting career, via her drug addiction. She is reduced to being in an alley, at night, screaming, "God-d-d-d-d!"
Yeah. I believe one calls this "hitting bottom."
Been there, ever? Perhaps we've never had such a dramatic low with addiction or disorders, but it's probably safe to say we've all reached a personal crisis point or helpless state.
And, because of our inherent imperfect human vulnerability, God has created a deep heart cry of help for Him. Hence, "God-d-d-d!"
The LORD is near to all who call upon Him,
to all who CALL upon Him in TRUTH. Psalm 145:18
A dark alley is not mandatory.
Are you screaming, in pain, in need, right now? Who are you calling for? Is it God?
He assures us He's there, He hears and He responds to that cry:
For whosoever shall call upon the name of the Lord shall be saved.
Romans 10:13
Then you will CALL upon me and go and pray to Me, and
I will listen to you and you will seek Me and find Me, when you search for Me
with all of your heart… I will be found by you, says the LORD.
Jeremiah 29:12
What's stopping you? Pride? Shame? Failure? Whatever it is, God already knows- and STILL loves you. Just look at what He says about that love!
For I am persuaded that neither death nor life, nor angels nor principalities nor powers, nor things present nor things to come, nor height nor depth nor any other created thing, shall be able to separate us from the love of God which is in Christ Jesus our Lord.
Romans 8:38-39
The LORD hath appeared of old unto me, saying, "Yea, I have loved thee with an everlasting love: therefore with lovingkindness have I drawn thee."
Jeremiah 31:3
"I have chosen you and have not cast you away."
Isaiah 41:9
"Since you were precious in my sight… I have loved you…"
Isaiah 43:4
He's not waiting to squash you, to punish or shame you. He wants to be in a relationship with you, help and, of course, love you.
What's your heart cry today? Whether or not you know or believe it, you are crying out for Him. Please don't let anything stop you from reaching for Him. He wants you more than you know.
Take a tip from Neely O'Hara; cry out to Him now! And see how He'll love and answer you back!