And they shall rebuild the old ruins,
They shall raise up the former desolations,
And they shall repair the ruined cities,
The desolations of many generations. Isaiah 61:4, NKJV
This Scripture really spoke to me this morning as I thought of how so many of us come from places of brokenness, of loss, of deep wounding. We can sometimes wonder if wholeness is a real possibility for us again, or is it just a pipe dream?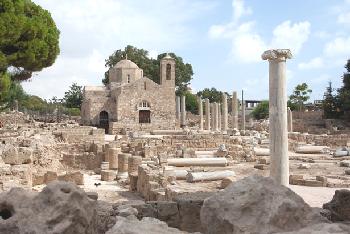 I do not believe Jesus is the Author of pipe dreams. Nor is He the author of confusion and the chaos that comes from our addictions and sin and life-controlling problems. But He is the Author of Life, the Author of the rich, eternal, abundant Life that flows forth from within His Spirit and up into our hearts and spirits as He pours His Love and Hope into our hearts:

Now hope does not disappoint, because the love of God has been poured out in our hearts by the Holy Spirit who was given to us. Romans 5:5, NKJV
Does this bring you hope today? Hope in your Heavenly Father? Hope in the Holy Spirit, your Comforter? Hope in Jesus? I pray that it does, for the Lord has given us His fruit of love, joy, peace, patience, kindness, goodness, faithfulness, gentleness, and self-control. They are available and accessible to every one of us who believe in Him. All of these things, He showed me this morning, are building blocks on which we can reclaim that which was destroyed in our lives, reconstructing it using the Truth, Mercy, and Grace of Jesus Christ as our Mortar to hold our foundation "stones" together. For He is our Sure Foundation on Whom we are to build our house! He is the One in Whom we can trust to always be there for us, to never abandon nor forsake us:
Let your character or moral disposition be free from love of money [including greed, avarice, lust, and craving for earthly possessions] and be satisfied with your present [circumstances and with what you have]; for He [God] Himself has said, I will not in any way fail you nor give you up nor leave you without support. [I will] not, [I will] not, [I will] not in any degree leave you helpless nor forsake nor let [you] down (relax My hold on you)! [Assuredly not!] 6 So we take comfort and are encouraged and confidently and boldly say, The Lord is my Helper; I will not be seized with alarm [I will not fear or dread or be terrified]. What can man do to me? Hebrews 13:5-6, Amplified Bible
So let us praise the Lord, for He will never let us down, and He is the One on Whom we can depend as we rebuild our broken lives one stone, one brick at a time with Him as the Mortar, with Him as our Strong Foundation, all the while praying for trustworthy brothers and sisters to come alongside us with whom we can pray and in whom we can confide and share our experience, strength, hope, and faith in recovery. Let us tear down our walls of rebellion and pride and shame and build a new and abundant Life with the firm Foundation being Christ Jesus, along with our brothers and sisters in Him.
Lord Jesus, help us to turn to You with deep faith and hope in the promises You give us in Your Word of Truth as we look to You as our Sure Foundation; take us by the hand and guide us as we seek to tear down walls of shame, rebellion, and dysfunction and rebuild the ruins of our former lives that we may flourish in the eternal, abundant Life You have won for us. In Your holy and precious name we pray. Amen.
~ BAPearl