1 Corinthians 9:24-27 NKJV
Do you not know that those who run in a race all run, but one receives the prize? Run in such a way that you may obtain it. And everyone who competes for the prize is temperate in all things. Now they do it to obtain a perishable crown, but we for an imperishable crown. Therefore I run thus: not with uncertainty. Thus I fight: not as one who beats the air. But I discipline my body and bring it into subjection, lest, when I have preached to others, I myself should become disqualified.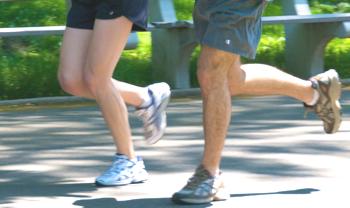 It's important that, as wise scholars, we not apply every analogy in the Bible literally (as would be unwise), but that we do ferret out the truth that we might apply it to our lives.
Paul says: "one receives the prize." We know that there will be more than one Christian, so this isn't a matter of competing against each other in order to gain heaven. Thankfully, the Lord hasn't created such a system, but rather offers salvation to any and all who will receive Him, who will believe on His name.
What then is the kernel of truth that we should grasp from this passage? "Run in such a way that you may obtain it (the prize)." The point is that there are those who run but don't obtain the prize, those who will live as Christians, but won't persevere to finally end seeing the face of Jesus as Savior (though all will see the face of Jesus as Lord).
So how should one "run," how should one live her life? What does it take to gain the prize?