Some people are indecisive, their favorite color is plaid! You ask them if they have trouble making decisions, and their response is ? Well, yes and no."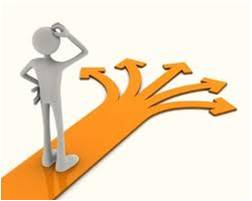 I think our outcomes in life reflect– to a significant degree — our self concept. To put it in a simpler way, life generally delivers what we confidently expect. And those expectations flow from our decisions.
So, in a way, your decisions define you. They show how you really view yourself, your self concept, at a subconscious level. Think about it, each decision provides a way for you to express who you are to the world.