Recovery-from much of anything – is often not done in the steady hum of encouragement. It's frequently done in intimidating quiet. Even with support groups, sponsors, treatment centers, churches and any number of "support structures," we are still left with our true selves. And, no matter what affirmations we have heard and learned, we alone are left to apply them. There is no uplifting outside cheerleader. There is just our decision.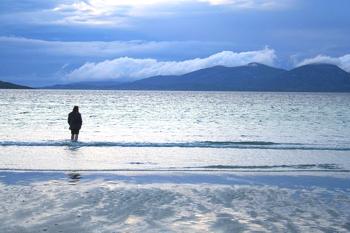 I know this comes across as negative, especially concerning "the Higher Power" factor.
As a person of faith, I'm not dismissing the role The Most High plays. Rather, I see how the Divine shows up in disguised forms, one of those being the unanswered quiet.