I ne'er could plumb the depths of Love
Though oft engaged in cloistered prayer
It seemed some nether-fisted glove
Would quash all missives offered there.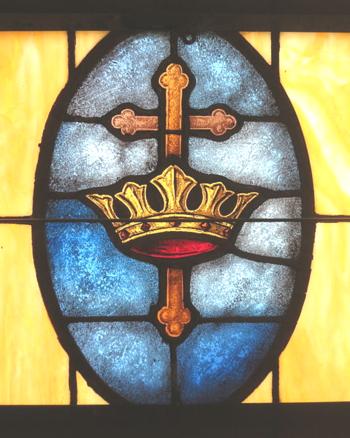 Books aligned every wall
Pen and inkstand newly filled
Parchment waiting, pristine, called
But nought invigored sluggard quill.
Casement oped to garden path
Fragrance pouring sweet surround
Merging steamy sassafras
Senses piqued, muse stayed bound.
Mantras from a host of saints
Tiptoed through my idylled mind
Casting seeds like golden grain
Fertile fields, nought a vine.
'Til one day a child at play
Laughed at flitting butterfly
I let my world of letters lay
Breathed in the air, imbibed the sky.
Now I sit and laugh quite oft
Buoyed by the sights, the sounds,
Boons that form a bridge aloft
From child to Child, from cross to Crown.