My children, I am the Creator of ALL, and ALL power originates with ME!
There is no power in heaven or on earth that is able to thwart My purposes for your life as you yield to Me. NONE!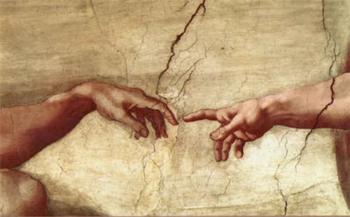 Have I not promised that as you seek Me, you will find Me, when you seek Me with all of your heart? Have I not said to ask, and you will receive? Ask then, and let your hearts run wild and your imagination run vagabond, for you cannot plumb the depths of My planning and provision for My own.
Does not My Word promise that if you seek My kingdom and My righteousness, all else that is needed will be supplied? There is no need that I cannot meet, so long as you look to Me to do so. There is no problem for which I cannot provide a solution. There is no wound so deep that I cannot heal; and no situation for which there is no remedy.
I AM GOD, IS ANYTHING TOO DIFFICULT FOR ME?!
I ask of you your all, not some random portion of your affection. I seek to have precedence over every area of your life. I, and I alone am to reign supreme in your life. Yet I would remind you that I have offered to you My all. Yes, for I have made available to you ALL that is needed to walk in victory and to truly reign in this life. ALL power, ALL wisdom…all that is needed is readily available through My Holy Spirit.
Do you lack anything? Then come to Me, and I will fill you to overflowing; and in so doing, will satisfy the deepest longings of your soul. True fulfillment is found in Me alone.
Hold Me not at arms length, but rather come into My embrace, for I wait with arms open wide. I love you as none other could, and I long to lavish My love upon you.
These words are brought to you by:
Terri Ward