The historical account of Job is one of pain, loss, suffering, and God's wise control. The long and short of this book of the Bible is this: Job was a stand-up guy. He was faithful to God. He had a family, a farm, and a good life. One day, God and Satan were having a conversation about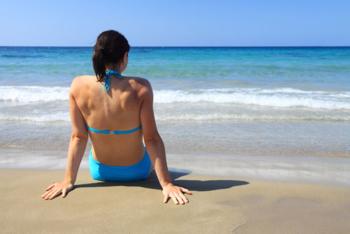 Job and his faithfulness to God. Satan believes he can turn Job against God and God accepts the challenge. While God is watching, Job loses everything. He loses his farm, his wife, and his sons.
Okay, let's stop there. So, God allowed Satan to test Job's faithfulness? Yes, but you see, while God allowed this, He was in complete control the entire time. God knows all things; therefore, He knew Job would remain faithful. So why would God allow Job's suffering? I don't know the answer to that for sure, but I believe there is purpose in our pain. I believe that God works all things according to His purpose and for my good.
In the end, Job remained faithful to the Lord and he was rewarded for his faithfulness. The same is true for me and for you. What does this have to do with Step Four?
While working through my searching and fearless moral inventory, I have to remain faithful to God. I know His

promises in the Bible tell me the truth of His sovereignty. It is going to be painful at times. I will feel as though I have nothing left, but just when I feel most defeated I am reminded by Job
"If not, listen to me;
Keep silent, and I will teach you wisdom." Job 33:33
It is in the silence I can hear the voice of God. The soft whisper to my heart to keep moving forward. The loving nudge to press on through the pain. The warmth of his gentle hands on mine letting me know He is right there with me. I can close my eyes and listen in the quiet to His guiding instruction to lay all my baggage at His feet.
It will not be rainbows, unicorns, and dragonflies, but it will be worth it when I am done. The heaviness I carry with me of my past hurts, shame, regret, self-blame, and embarrassment will be lightened by His grace, mercy and love. It's okay for me to be angry and let God know it but it must be done with reverence for my Father. Job let God know about his anguish (Job 7:11), but his anger was not against God. His anger and hurt was against the occurrences. This is the same for me.
I may be angry about the circumstances, but I trust in God and in His protection through my times of trouble and heartache.
Think About It:
Can you relate to Job? How?
As you have been walking through your searching and fearless moral inventory have you been able to lay it at Christ's feet?
I know this step is a difficult one. Are you beginning to feel your load lighten?
Read Psalm 31:23-24, Proverbs 20:27 and Job 7:11.
Journal About it:
Write about how the questions and scriptures today resonated with you. As you write, thank Him for showing you the way in your journey.
Pray About it:
As you think and write, say this prayer with me.
Father God,
Thank you for giving me purpose in my pain. I may not always understand why there is suffering, but I trust in your sovereignty. I have faith that you are in control of all things. Help to guide my heart and look to you when I am going through trouble and strife. May I always know You are working things out for my good.
In Jesus' Precious Name,
Amen
Talk About it:
This is my story, what's yours? I would love to hear from you! I enjoy connecting and keeping in touch. Do you feel as though you don't have anyone you can share with confidentially? Your anonymity is protected. Do you feel you are the only one struggling with the aftereffects of growing up with an alcoholic parent? Sweet sister, YOU are not alone! It's time to break free from the shackles of your controlling habits, trust issues, co-dependency, guilt, self-blame, hurts, regrets, and heartaches!