I have learned to trust God. I have faith my past is gone. I have let it all go and given it to God to handle. This is just the beginning for me, though.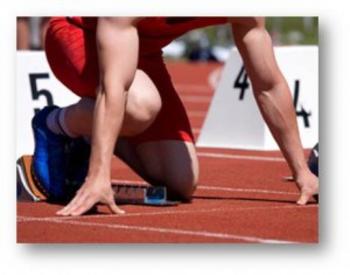 My journey through recovery begins with Christ and it continues with Him. I could not have started nor could I continue without His help and guidance through all of the steps of recovery. I may not be an alcoholic or addicted to a drug, but I have other issues to contend with as a result of living with addiction.
Each day I must turn my need for control over to God's care.
Each day I must turn over my past shopping compulsion to God because He is enough to fill any void I have.
Each day I must rid myself of co-dependency and be fully dependent upon Him to comfort me.
Philippians 1:6 helps me with these things:
For I am confident of this very thing, that He who began a good work in you will perfect it until the day of Christ Jesus.
Jesus called me close to Him because He began a good work in me the day I was formed in my mother's womb. I am called to share my journey to recovery with others so others will be drawn close to Him. This is just the beginning of my recovery journey and it will continue until the day Jesus comes again to take me to heaven. I am confident that He is walking with me, carrying the baggage of my past in His arms, and guiding me along the path to redemption.
Think About It:
Have you been able to turn your life and wills over to the care of God?
Have you been able to let go of some things this month?
What are you still holding on to?
Do you trust God will continue to guide you along this journey?
Read Matthew 6:34, Romans 8:38-39 and Philippians 3:10.
Journal About it:
Write about how the questions and scriptures today resonated with you. As you write, thank Him for showing you the way in your journey.
Pray About it:
As you think and write, say this prayer with me.
Father God,
I believe you sent Your Son, Jesus Christ, to die on the cross for my sins. I believe He rose from the dead to reign at Your right hand. I believe I am forgiven because of Christ dying on the cross. I turn it all over to You and make you the Lord of my life.
In Jesus' Precious Name,
Amen
If you said this prayer and believed it in your heart, Praise God! You have been saved. It is important to connect with other Christians and attend a Bible teaching church. I would love to hear your story. Connect with me and let me know how your life is being changed. I would also love to be a personal mentor to you. Click here to find out more. Until then, start your walk with Jesus here: The Book of John
Talk About it:
This is my story, what's yours? I would love to hear from you! I enjoy connecting and keeping in touch. Do you feel as though you don't have anyone you can share with confidentially? Your anonymity is protected. Do you feel you are the only one struggling with the aftereffects of growing up with an alcoholic parent? Sweet sister, YOU are not alone! It's time to break free from the shackles of your controlling habits, trust issues, co-dependency, guilt, self-blame, hurts, regrets, and heartaches!