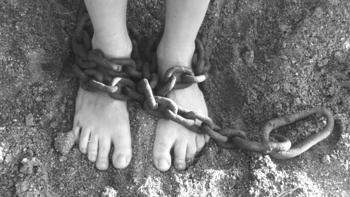 I am powerless over sin. That's my problem. I used to feel damned because my life seemed to be falling apart. By the grace of God I learned that although I was just as much at fault for the problems in my life as the people in my life, God was not so cruel as to torment me for my sinfulness. In fact only he could restore me to sanity. My higher power volunteered.
Luke 4:18
He hath sent me to heal the brokenhearted, to preach deliverance to the captives, and recovering of sight to the blind, to set at liberty them that are bruised.
I don't know of any other than Jesus Christ who said that they would be with me. It disturbs me that any christian can object to twelve step programs. I think that is due to my own compulsiveness but I must say that it is truly only God who can heal me of my sickness through Jesus Christ. Gods patience is my salvation. Praise God.
~ John, a CIR Member