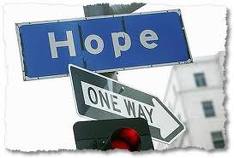 Slippery hope
Snaking horizon
Passionately pursued
Difficult to hold.
If caught…what joy!
New vision! New life!
Vitality bursts
Quenches all thirsts.
But still, in feast,
A niggling doubt,
Will wriggling hope
Abruptly leave?
Hearts afire
Often doused
When death and loss
Their loved ones cleave.
Hope cocooned
Kept for this time
Released by incisions
Fate's cuts unkind.
It splits the horizon
That dams Life from death
Floods desert eyes
With visions of bliss.
No longer slippery
Or threatened by loss
This Hope is alive
Though death exhaust.