See: Part 2
"We have heard that it was said by them of old time, Thou shalt not commit adultery: But I say unto you, That whosoever looketh on a woman to lust after her hath committed adultery with her already in his heart." Matthew 5:27-28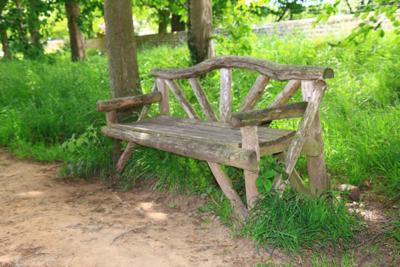 Jesus came to fulfill the Old Testament laws, not abolish them. Simply telling someone to not commit adultery is preaching to the choir. We all know that adultery is a sin and yet we still commit adultery. Jesus went a step further then just telling us to not commit adultery; He taught that to desire a woman (or a man) in a lustful way is wrong and is considered mental adultery. The problem lies within our belief system.
What we "do" is a symptom of "how" we think.

Jesus said that even the desire to have sex with someone other than our spouse is mental and emotional adultery. Therefore, if lustful desires are in our thoughts, then they most likely will come out in our actions! Jesus cares about who we are on the inside and wants us to understand how to bring pure thoughts into our mind. "For where you treasure is, there your heart will be also." Luke 12:34
Jesus cares a lot about our heart and mind because it is through these avenues that we carve out our value, morals, and beliefs. Jesus went a step further in many of the OT commands. For an example instead of simply teaching, "Don't kill"Jesus taught "Do not have anger in your heart toward your brother." You see, it has to do with more than the command itself. Those who have anger in their heart toward their brother may end up killing him; look at Cain and Abel. Cain killed his brother out of anger.
Ye have heard that it was said by them of old time, Thou shalt not kill; and whosoever shall kill shall be in danger of the judgment. But I say unto you, That whosoever is angry with his brother without a cause shall be in danger of the judgment. Matthew 5:21-22
Is Jesus telling us that we should never be angry? How can we never be angry? No, it would be impossible to never be angry with someone, but just like we need to control our sexual desires we must control our anger. And we do that through Jesus Christ and His teachings on forgiveness. If we hold up envy and resentment toward our brother or our neighbor we will act out aggressively and in ungodly ways.
In the same way if we continue preoccupy our mind with impure thoughts, ideas and considerations we will act out in immoral ways!! Does that mean we will never have a lust thought ever again. No, that would be impossible because we are not yet made perfect in Christ, we still have the flesh to deal with until our bodies die, but it does mean that we have Jesus Christ within us to help us when we are tempted. This I say then, Walk in the Spirit, and ye shall not fulfill the lust of the flesh. Galatians 5:16
Understanding the Difference Between Lust and Appreciation and Respect
Is it wrong to look at the opposite sex and think, "hey she is pretty"? Or is it wrong to look at a man and think, "He is handsome?" Of course it is not wrong. But it is wrong to look at a woman and think about having sex with her or to look at a man and wonder what he looks like with no clothes on. It is perfectly fine to appreciate beauty when you see it. Just like it is okay to have anger, but to control that anger with forgiveness; and to control our sexual/lust desires with respect and love. If we are NOT controlling our desires and our emotions then we are not walking in Christian love.
We Must Allow God To Change Us!
Because many of us have been raised in ignorance, myself included, it takes falling a time or two before we get it. Unfortunately, some of us never get it. We think we have all the answers and we think we can lead our lives under our own wisdom; under our own power; but the fact is, we are not our own once we become a Christ One. We belong to Christ! The Holy Spirit is our guide for righteous Christian living. I mean, you can live under your own understanding if you want, but you are not a Christ One if you do.
For ye are bought with a price; therefore glorify God in your body, and in your spirit, which are God's. 1 Corinthians 6:20
It starts with growing up and never being taught about the right way to forge relationships. Most young men grow up believing it is ok to have sex with every gal they date. They think it is ok to look at pornography and so on and so forth. Then they grow up and get married with these kinds of beliefs and the consequences spell disaster for their personal life, and for those they are supposed to be loving, and with their relationship with God.
God Wants Us To Submit Our Will To Him
Submit yourselves therefore to God, Resist the devil, and he will flee from you. Draw nigh to God and he will draw nigh to you. Cleanse your hands, ye sinners; and purify your hearts, ye double minded. Humble yourselves in the sight of the Lord, and he shall lift you up. James 4:7-8
We have to have faith to submit our lives over to God. We have to want to give up "our ways" for God's ways". Without faith it will be impossible to please God. Because, remember our actions are influenced by our thoughts. Therefore if we are thinking of pure and holy thoughts our actions will reflect that and our lives will remain pure and holy as well. This is why when we don't have faith we cannot please God in our Christian walk. (Hebrews 11:6). This is where many people error; they lack faith to allow God to lead their lives.
He Wants Us to Follow Him
And he that taketh not his cross, and followeth after me, is not worthy of me. He that findeth his life shall lose it: and he that loseth his life for my sake shall fine it. Matthew 10:38-39
Where does your life belong? To whom do you live for? Is your life with the world and its pleasures? Or is your life with Christ. You see if we think we have found our life, full of its selfish pleasures than our spirit is dead, without Christ. But for those who give up this self-seeking lifestyle and follow Christ then His Spirit lives in us and helps us to live righteous lives in this present day.
And they that are Christ's have crucified the flesh with the affections and lusts. If we live in the Spirit, let us also walk in the Spirit. Galatians 5:24-25
He Asks Us To Be Like Him
As obedient children, not fashioning yourselves to the former lusts in your ignorance: But as he which hath called you is holy, so be holy in all manner of conversation. Because it is written, Be ye holy; for I am holy. 1 Peter 1:14,16
There are Christian people who are still fashioning themselves to their own lustful thoughts and beliefs because they are not allowing God to lead them away from these things. They have put their faith into the things of the world and are so deceived they do not understand that what they are doing and how they are living is even in error. The gate to the kingdom is narrow.
How that they told you there should be mockers in the last time, Who should walk after their own ungodly lusts. These by they who separate themselves, sensual, having not the Spirit. But ye beloved building up yourselves on your most holy faith, praying in the Holy Ghost. Keep yourselves in the love of God, looking for the mercy of the Lord Jesus Christ unto eternal life. Jude 18-21
He Saves Us Through Rebirth
Not by works of righteousness, which we have done, but according to his mercy he saved us, by the washing of regeneration, and renewing of the Holy Ghost; which he shed on us abundantly through Jesus Christ our Saviour. Titus 3:5-6
Without God we are nothing! Without God we cannot heal our soul! Without God we will commit sexual sins. We must sincerely ask God to take away our impurities and make us whole in Him! We will know we are saved and we will know when we are Christians when we are like Him, showing in our attitude the fruits of the spirit which are love, joy, peace, longsuffering, gentleness, goodness, faith, meekness, temperance; against such there is no law. (Galatians 5:22-23)
Let Love Be Without Dissimulation. Romans 12:9
Most of you know this scripture, as "love must be sincere." Is adultery sincere? For the unmarried, is dating and having sex sincere? Is thinking about undressing a woman sincere? Acting out our lustful desires is very harmful in 5 ways
Lustful desires outside of marriage leads to adultery, emotional and physical
Lustfulness is rebelliousness to God and separates us from God
Lustfulness always hurts someone
Lustful acts leads to premarital sex
Lustfulness breaks up relationships, marriages, and family
In essence, it's in what we THINK. What we crave and lust for in life shows our values and morals. What we think in our heart and mind comes back out in our actions.
Symptoms of a Lustful Mind-set Are:
Adultery = divorce
Premarital sex = genital diseases, HIV, AIDS
Lack of sexual interest with spouse = marital problems
Separation from God = incompleteness of self
Sin = death
Christ teaches us about respect and love. Jesus has brought us guidelines that believers are to apply into their daily lives that help us deal with temptations. It works like this: We are human and we all have desires but we have principles that we NEED to instill within our attitude to control our desires.
See: Part 2