These tinselled times, wrapped in laughter,
Tidied up with pretty bows,
Sealed with singing raising rafters,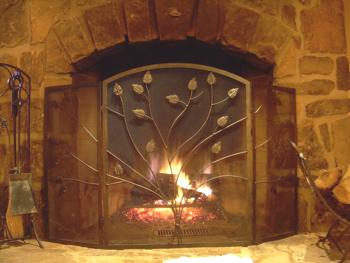 Set beside a hearth aglow,
Speak with heartfelt feelings harbored,
Hidden, cyclic, cold released,
Hardened earth becomes an arbor
Bursting out in sentience sweet.
Romances stalled, enchantments stale,
Cold statistics tied to toil
Find the spark they've sought unveiled
In winter's solstice-sodden soil.
Voices raised and hearts renewed,
Children romping round our feet,
Cheery chirpers chasing blues,
Recalling hues of Joy replete.
Some in midst feel manger drawn,
Mixing mirth and mystic path,
Hearing cries from distant Dawn
Bringing Day bereft of wrath.
As feasts are thrown and smiles are cloned
'Til all feel bathed in common Light,
When settled down the dreams are crowned
With Peace and Love of Christmas night.