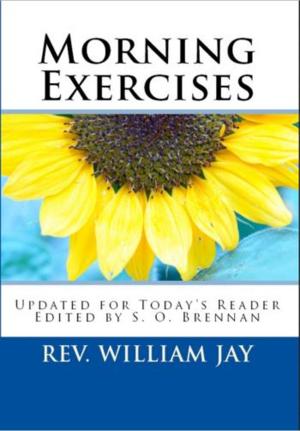 Morning Exercises: Updated for Today's Reader
Authored by Rev. William Jay of Bath
Edited by S. O. Brennan
This is not only a Devotional but also a valuable resource for Bible study.
Feed your soul, be inspired! Receive comfort, hope and guidance from the valuable perspectives of William Jay. Gain fresh insights into the Scriptures and learn how to apply them to your daily life. In addition, this devotional is also an essential reference for Bible study. The Scripture Table and Subject Index enable you to easily locate topics and passages to meet your personal needs and make research a breeze.
This updated edition of William Jay's popular work "Morning Exercises" has been edited with the modern reader in mind. It is newly typeset in clear, easy to read 12 point font. Archaic language has been updated for ease of reading while maintaining the poetic nature of the original language.


Order your copy today!