How do "support groups" help church members who are struggling with addiction and other life issues?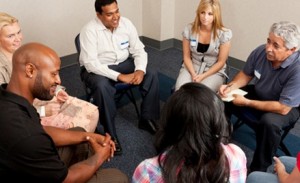 A. "Support groups" are not a new idea for the Church — John Wesley's "Rules for Small Groups," written in 1816, is an outline that embodies "the Method" from which the name "Methodist" came. This method resulted in one of the greatest revivals the world has ever known. Believers gathered together in small groups, sharing honestly, becoming accountable to one another, asking probing questions, praying for one another with a deep knowledge of their mutual needs and struggles. Any believer can benefit from this type of gathering. It can be a tremendously healing and encouraging experience for those in recovery.

B. Benefits of church members participation in support groups — Ideally, a good support group is, first, a place where recovering addicts will find true acceptance and a sense of what unconditional love is all about. It is a safe, non-judgmental setting where they can express struggles, thoughts, ideas, and feelings without fear of rejection. Hearing the stories of others with similar difficulties and how they overcame them, gives the struggling addict great encouragement to go on in a life of sobriety. Healthy support groups can provide a sort of "family" atmosphere that stimulates the hope for a better life in all involved. Because addiction wreaks havoc upon an individual's relationships with others, a good support group is a wonderful place for recovering addicts to begin the difficult and painful process of re-connecting with other people.

C. How to identify a good support group — Overcoming the lingering affects of addiction and moving into the fullness of the abundant life is an involved, long-term process. Fortunately, in recent years we have witnessed the growth of Christian support groups. Those who use the Twelve Steps originally developed by Alcoholics Anonymous seem to be the most effective. In many ways, support groups are like churches — all are not the same. Some are very closed and even hostile toward Christianity. Others are very open. Actually, there are even many AA groups meeting throughout the country that even call themselves "Christian AA groups."
Before people from recovery programs attend a particular AA meeting or other support group, a staff person should make one or two personal visits to the meetings. A list of approved meetings that program participants are encouraged to attend should be developed. When a support group will be meeting at a local congregation, it is important for the pastor or someone in senior leadership to meet personally with those who will be leading the group. It is critical that they have confidence in the maturity, sobriety, and spiritual commitment of the group's leaders. It is also important to set down guidelines for conducting the group in the church facility well before the meetings begin.
Note: To learn more about starting a Biblically based, Christ-centered recovery group see: Alcoholics Victorious and Christians in Recovery