"So do not worry about tomorrow; for tomorrow will care for itself. Each day has enough trouble of its own."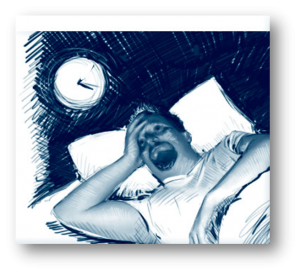 One Day at a Time
I have a confession to make. Sometimes I worry. I worry about big things and small things. Worry will plant a thought in my mind that my husband, Patrick, may start drinking again. Worry will throw a dart of doubt at me about a job loss. Worry will creep in about something happening to one of my children. My days are not consumed by worry, but there are times that it threatens to steal my joy.
I know I am not in control of any of those things, though. I simply must trust God's will. He calls me to live one day at a time. He wants me to rely on Him for my needs. Sometimes that is difficult, isn't it? But yet, I am still instructed to not worry about tomorrow.
"So do not worry about tomorrow; for tomorrow will care for itself. Each day has enough trouble of its own."
Is it in my nature to worry about things? God created me in His image, so did He create this worry within me? Absolutely not! Worry is not of God, but of the world (Romans 12:2). It could have to do with my past experiences. Since Satan likes to remind me of my past, it only stands to reason that he also plants the seeds of worry in my mind.
Traveling on my journey of healing, I have learned to live one day at a time. The road has taken me along a path of hurt, grief, and regret, but each step of the way God has walked with me. He has shown me, through His Word, how to live free from the bondage of worry. My life is not perfect. I allow the worry to sneak up on me from time to time. When it does I have the wisdom to recognize it and lean into God to help me overcome it.
Think About It:
What are you worrying about today?
How can you begin today to live one day at a time?
What steps can you take starting today to lean into God and let go of worry?
Read Philippians 4:6-7, Proverbs 3:5-6, and Luke 12:24-34.
Journal About it:
Write about how the questions and scriptures today resonated with you. As you write, thank Him for showing you the way in your journey.
Journaling Tips
Pray About it:
As you think and write, say this prayer with me.
Father God,
Thank you for reminding me I am not in control. I praise you for being completely in control of everything so I don't have to worry about anything. Instead I can trust you will provide my every need and your perfect will be done. I ask you help me squash the worry and doubt when I threatens to steal my joy.
In Jesus' Precious Name,
Amen
Talk About it:
This is my story, what's yours? I would love to hear from you! I enjoy connecting and keeping in touch. Do you feel as though you don't have anyone you can share with confidentially? Your anonymity is protected. Do you feel you are the only one struggling with the aftereffects of growing up with an alcoholic parent? Sweet sister, YOU are not alone! It's time to break free from the shackles of your controlling habits, trust issues, co-dependency, guilt, self-blame, hurts, regrets, and heartaches!