Do not provoke your children to wrath, but bring them up in the training and admonition of the Lord. Ephesians 6:4
The desire for and love to children, are implanted in our nature by our good and great Creator; and children are given to us to be brought up for the Lord. They are His property; He only lends them to us to enjoy, to train, and prepare for future life. Children involve a great responsibility. They are immortal. They are depraved. They are ignorant. They need the most tender, wise, and constant training. Every parent is accountable to God for the manner in which he educates and brings up his children; and that account must be rendered under the most solemn circumstances.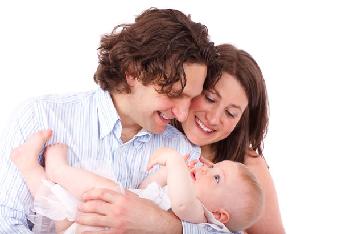 It is the parent's duty to instruct the child, not only in things natural — but in things spiritual. The great facts of Scripture should be very early placed before the child's mind, by the parents. The child should learn from a mother's lips, that it is immortal; that it is a sinner; that as such it is exposed to the wrath of God; that there is no way to God but by Jesus; that nothing can be accepted by God, but through Him. The person, the work, the character, the offices, and love of Jesus, should especially be pressed on the child's attention. The true character of God, as just and yet merciful, as holy and yet love, as true to his word and yet ready to forgive — should be clearly unfolded to the child's understanding. In a word, the Bible, in its facts, doctrines, promises, prophecies, precepts; and especially the glorious glad tidings of a free salvation for sinners as sinners — should be instilled into the youthful mind. Our children should be made familiar with the Bible, and be impressed with a sense of its value, veracity, and excellence.
It is the parent's duty to pray for and with the child; especially should mothers do this. There is something in the tone of a mother's voice, in the tenderness of a mother's expressions, in the fervency of a mother's pleading — which cannot be imitated. A father has it not, nor can he acquire it. When a mother takes her child aside into a private room, and having spoken to it of God, of Jesus, of sin, of the need of a new heart — she bids it kneel down by her, she takes its little hands into one of hers, she lays the other on its head, and offers up a mother's prayer — full of pathos, of glowing desire, of holy reverence — she does that which the child cannot forget. The tones of her voice, the earnestness of her pleading, the gentle pressure of the hand, will never be forgotten while memory holds her place.
It is the parent's duty to set a proper example before children; knowing that what is seen — makes more impression than what is merely heard. Parents should never tell, or act a lie before their children. They should never trifle with Divine things, or expose the faults of God's people, or speak slightly of the Lord's ministers before their children: but should set the Lord always before their face, and be always aiming at the immediate conversion of every one of their offspring.
They should not only avoid setting a wrong example before them — but also endeavor to keep them as much as they prudently can from others who would do so; remembering the words of the wise man, "He who walks with wise men — shall be wise; but the companion of fools — shall be destroyed."
Once more: parents should early lead their children to the house of God, pointing out to them that God requires the worship of the heart, the service of the entire person; and that God is present in an especial manner when His people meet.
How important it must be then for parents to be real Christians, not only for their own account — but for their children's sake. Parents, your situation is most solemn and responsible; remember, very much of your own conduct depends upon how you bring up your children! Remember also, that others will be benefited or injured by your children. And above all, remember that you must meet every one of your children at the judgment-seat of Christ; and how dreadful it would be, if your child should there witness that you were accessory to its damnation!
~ James Smith