Has God Abandoned You? Do you believe that He no longer loves you or cares about you? Have circumstances become so dire that there is no hope at all? I have been there too – in that dark night of the soul. The pit is so deep, so black, the walls so steep and slick that there seems to be no way out.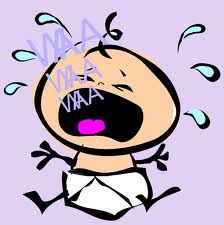 The times I have felt so lost, alone and totally abandoned by God were so dark I believed there was no hope. I honestly thought that God no longer cared about me. But looking back I can see that I was like a 3 year old whose mother had gone out of the room I was in. There I was all alone. It was as if I spilled milk all over myself and did not know what to do. Where was mommy?
I am all wet. The milk is all over me, the chair, the floor. I don't know what to do about this mess. I am covered in cold milk. So I get scared and start crying and screaming. The tears are pouring out of my eyes. Every cell in my body is crying out and I have a complete meltdown because mommy is not there.
But mommy has simply gone out of the room. I can't see her or perceive that she is just outside the door. It does not mean that mommy no longer passionately loves me. It does not mean that mommy no longer cares about me or what happens to me. She has not abandoned me. She is simply in the next room.
And that is the way it is with you. Your circumstances may seem unbearable to you — utterly hopeless and without end. But God is just in the next room He still loves you…. passionately. So ask yourself:
Who shall separate us from the love of Christ? Shall tribulation, or distress, or persecution, or famine, or nakedness, or peril, or sword?… Nay, in all these things we are more than conquerors through Him that loved us. For I am persuaded, that neither death, nor life, nor angels, nor principalities, nor powers, nor things present, nor things to come, Nor height, nor depth, nor any other creature, shall be able to separate us from the love of God, which is in Christ Jesus our LORD.

Romans 8:35-39
And then remember: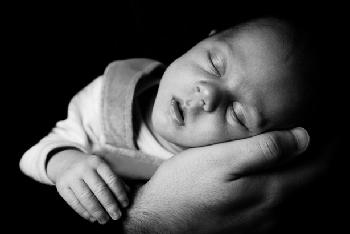 "For God so loved the world, that He gave His only begotten Son, that whoever believes in Him shall not perish, but have eternal life. For God did not send the Son into the world to judge the world, but that the world might be saved through Him."

John 3:16-17 NASB
You may not be able to see God or perceive Him at this time. But He is nearby. He cares for you more than words can express. Nothing can separate you from His love.
"Peace! Be still!…

Mark 4:39 ESV