Finally, brethren, whatsoever things are true, whatsoever things are honest, whatsoever things are just, whatsoever things are pure, whatsoever things are lovely, whatsoever things are of good report; if there be any virtue, and if there be any praise, think on these things. Philippians 4:8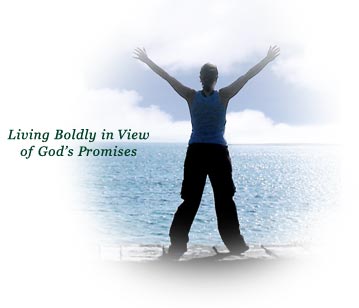 I once read a book on Harry Houdini. He was described as possessing a spirit of alacrity. What a great word. Its definition is that of "briskness, a cheerful readiness."
Who's tired already?
Indeed, this is the time of year when many of us are exhausted. Overstimulated holidays, stress and whatever personal inventory of failures have all left us too tired to do much of anything, much less, anything requiring a brisk, cheerful readiness.
And now, of course, we have a new year to think about.
Great.
At the risk of trotting out clichés, it is possible to start anew. Whatever the past year represents, it is history. God's very much present, here and now, as well as in the future. And He still makes things new…
"Behold, I will do a new thing; now it shall spring forth; shall ye not know it? I will even make a way in the wilderness, and rivers in the desert." Isaiah 43:19
Still, for those of us, weary from life and ourselves at large, this "new" talk seems far from our grasp. We may not feel up to the task of "new." We may feel we're too weak or inadequate.
And, to that, God has a very direct response…
And he said unto me, My grace is sufficient for thee: for my strength is made perfect in weakness. Most gladly therefore will I rather glory in my infirmities, that the power of Christ may rest upon me. 2 Corinthians 12:9
Fortunately, God does not depend on our perfection or strength. Nothing would get accomplished if that was the standard.
So, the wakeup call we need to bear in mind is the difference between our thoughts (feelings) and that of God's.
"For my thoughts are not your thoughts, nor are your ways my ways," says the LORD. "For as the heavens are higher than the earth, so are My ways higher than your ways, and My thoughts than your thoughts." Isaiah 55:8-9
"For I know the thoughts that I think toward you," says the Lord, "thoughts of peace and not of evil, to give you a future and a hope." Jeremiah 29:11
And that includes the "new," new year included.
It may be too much for you to entertain right now. That's okay. That's where an act of faith comes in.
Now faith is being sure of what we hope for and certain of what we do not see. Hebrew 11:1
The mere fact that you're struggling indicates there's faith in you. You're still here, there's a reason for that reality. Your life is not solely up to you, anyway. Take that to your weary heart…
"Let not your heart be troubled: ye believe in God, believe also in me." John 14:1
"Peace I leave with you, my peace I give unto you: not as the world giveth, give I unto you. Let not your heart be troubled, neither let it be afraid." John 14:27
And so, dare, this next year, this new year, to believe God has amazing things for you.
Now unto him that is able to do exceeding abundantly above all that we ask or think, according to the power that worketh in us.
Ephesians 3:20
Dare to meet this year, your life and God, armed with your very own sense of alacrity.
Be cheerful; be ready for all God has for you!
But as it is written, "Eye hath not seen, nor ear heard, neither have entered into the heart of man, the things which God hath prepared for them that love him." 1 Corinthians 2:9