Rest in the Lord, and Wait Patiently For Him: fret not thyself because of him who prospereth in his way, because of the man who bringeth wicked devices to pass. Cease from anger, and forsake wrath: fret not thyself in any wise to do evil. Psalm 37:7-8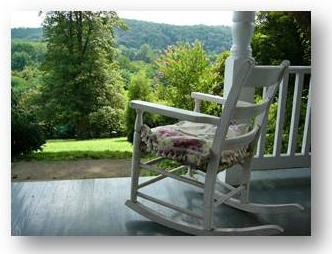 God tells us "not to fret" because it leads to anger. Troubling ourselves with things that are out of our control to change leads to bottle up negative emotions within us. Anyone who is fretting within themselves because of what others have or what they do, does not have Christ within them, for if they did, they would not be allowing what others do trouble them so. And if we are fretting, worrying and in conflict with ourselves then we NEED to go to Christ and ask for His forgiveness for being so angry at our loved ones.
Commit thy way unto the LORD: and he shall give thee the desires of thine heart. Psalm 37:5 Angry-hearted souls need emotional and spiritual healing so they may come to understand the root of their anger. God will help us to use our emotions in the right ways if we will only go to Him and ask Him into our lives. Don't let anger keep you too proud to seek Jesus for your life — we all need Christ because He is our Healer!
Never abuse those that God has blessed you with to love! Your anger, angry outbursts, and violence will not make you feel better about any situation, ever. Anger is always a lose-lose battle because it has that kind of control over your heart and mind if you allow it to. The ONLY thing that will give you the peace and serenity you need, so you can mange your emotions properly is "asking God for help." You can't help yourself through your anger. One day you may seriously hurt or worse kill someone because of your anger.
There are simple and easy techniques that one can learn to rid themselves of angry outbursts and learn to release anger productively. No matter what we learn and how to cope with our anger, we must remember that WE NEED God in our lives and our focus should be on Him and not what others are doing or not doing. God fills us up with joy, peace and contentment. God heals us if we faithfully go to Him with our burdens.
Upon rising from your bed each day, say a prayer to God to help you with anger, should anger ever occur throughout the day. God listens to our prayers and He will answer our prayers when you sincerely believe He will-you must have faith to believe that what God says for your life will come true. This is faith!
The next time you feel angry about something or someone, no matter where you are at, leave the room immediately.
Learn to express yourself in appropriate ways. Don't be afraid to feel what you feel. Most people have also felt the way you feel. When you let others know how you feel they will be better equipped to help you with your needs. When you express yourself in words, it is so much better than holding your feelings inside and then getting angry later on. Don't let your feelings boil up inside of you-express yourself in words or in writing.
Start up on an exercise program where you can daily release your adrenaline and get energy out of your system.
Next time you feel emotionally burdened, write down on paper how you feel and what you want to say then give it to the person you are angry with. Then rational what you wrote. Your spouse should be supportive to you in this area.
Many pharmaceutical medications cause us to bottle up anger within us, especially antidepressants. There is much fact on this. Do not take my word for it, google it yourselves.
Alcohol also causes anger and rages of violence.
You can be freed from negative emotions. Believe this and God will heal you!

Commit thy way unto the LORD

Domestic violence is a growing problem in this country and many of the abusers go to church, have a career, and lead seemingly normal lives, all the while harming their families with their emotional outbursts of violence. This is because they have not sought God for their negative emotions — they are handling their emotions under their own understanding, which is hurting those they are supposed to be loving.

But our own understanding is almost always flawed — this is why we must ask God on a daily basis to help us to walk in His marvelous ways and come out of the darkness and into His truths and light. Don't let anger keep you too stubborn and proud to seek Christ for your life. The minute you decide to let go of your anger is the minute Christ will come into your life and help you walk in love. God is love and through Christ we are shown how to love because we are loved.

A new commandment I give unto you, that ye love one another as I have loved you, that ye also love one another. John 13:34

Anger by itself is not necessarily a sin, but harbored anger and what it does is. There is a difference. We now know why it is wrong to have resentment and harbored anger, now its time to do something about it. If you or someone you know is having problems with negative emotions, pray for them. We must sincerely ask Christ to show us how to let go of these pent up destructive emotions so we can be happy and love properly. We choose to let God help us and He teaches us His way to love our neighbors and loved ones — it's that simple.

Christ teaches us a lot about how Christ Ones are to conduct themselves with neighbors and those they live with and love.

Let all bitterness, and wrath, and anger, and clamour, and evil speaking, be put away from you with all malice: and be kind ye to one another, tenderhearted, forgiving one another, even as God for Christ's sake forgave you.Ephesians 4: 31-32