Recently, I chatted with a young girl I've been mentoring. She's currently in an eating disorder treatment facility- and fighting her treatment. She has flat out refused to eat, drink or take any medication. She's been closely monitored, mainly due to a recent episode in which she swallowed glass.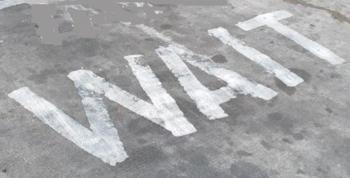 Yes, you heard me right; she swallowed glass.
I asked her what brought this on and she responded she wanted to feel pain and she was tired of waiting for her recovery. I don't think it has sunken in that recovery is very much a process, not an instant cure.
But we all, with unveiled face, beholding as in a mirror the glory of the Lord, are being transformed into the same image from glory to glory, just as by the Spirit of the Lord. 2 Corinthians 3:18

I've tried presenting this concept to her many times. Yet her response is still the desire for the instant, perfect, problem and pain free cure. And, in the meantime, she's convinced God has caused this, or, at the very least, has been apathetic to her suffering because the struggle has not been eradicated.
But that's not the case. It's quite the opposite, in fact…
The Lord is not slack concerning his promise, as some men count slackness; but is longsuffering to us-ward, not willing that any should perish, but that all should come to repentance. 2 Peter 3:9
And therefore will the LORD wait, that he may be gracious unto you, and therefore will he be exalted, that he may have mercy upon you: for the LORD is a God of judgment: blessed are all they that wait for him. Isaiah 30:18
That's the problem, isn't it? It's the waiting. No one likes to wait, no matter if it's a spiritual issue or waiting in a grocery line or traffic. We want what we want NOW!
And so, we often run amuck with our brilliant theory that, because our chosen thing isn't happening exactly on our timetable, God hates us and we're failures, destined for only hopelessness. Nothing like exaggeration, huh?
And wrong thinking, not in line with God's thinking- goody!
"For my thoughts are not your thoughts, nor are your ways my ways, says the LORD. For as the heavens are higher than the earth, so are My ways higher than your ways, and My thoughts than your thoughts." Isaiah 55:8-9
For now we see through a glass, darkly; but then face to face: now I know in part; but then shall I know even as also I am known. 1 Corinthians 13:12
I don't know why we go through pain and struggles; I don't know why things aren't automatically, instantly fixed. But God does. There's something larger at work. And it's all woven for our good:
And we know that in all things God works for the good of those who love him, who have been called according to his purpose. Romans 8:28
That, however, doesn't feel great to our instant gratification selves. But life IS a process. God IS in control. And part of our part, like it or not, is the waiting. Temper tantrums won't speed that up. Letting God be God, however, WILL.
How about if we do that then? It's something to consider while we wait.
…wait on the LORD, and he shall save thee. Proverbs 20:22
Wait on the LORD: be of good courage, and he shall strengthen thine heart: wait, I say, on the LORD. Psalms 27:14