"Pain is beauty."
As a female, I certainly heard that phrase and took it to heart. I believed the lie that it was a female's obligation to endure pain and suffering for beauty. Hence, my dark battle with eating disorders developed.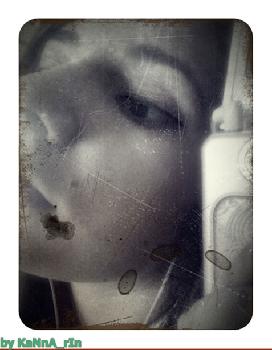 Recently, I caught a fashion ad which disturbed me.
Fashion photographer Danil Golovkin did a layout in which she featured model, Anastasiya Kolbasko. This, in my opinion, was a glamourized depiction of eating disorder behavior.
Rather than wearing the jewelry designs, the blonde model "eats" the adornments of gold styled by Liliya Simonyan.
But, the photos go further. There is posing of the model and the jewelry to suggest actual purging; in some photos, Anastasiya appears to be vomiting the jewelry. And, in every photo of the series, of course, the model has dead eyes and looks, quite frankly, cadaverous.
Triggering. That's an oft-used word for those of us recovering from disordered eating and harmful, negative body image issues.
Looking at this "artistic" layout, I couldn't help but think "ding, ding, ding!" Triggered ALL OVER the place!!!
And it angers me, because it represents rampant thoughtlessness and reiterates how harmful images are embraced and promoted.

I don't know if any of these people involved in the creation of this ad had any experience with the horror of eating disorders. Perhaps none of them had loved ones touched by these painful disordered conditions. But still, is there no sensitivity?
…make up your mind not to put any stumbling block or obstacle in the way of a brother or sister.
Romans 14:13
But take heed lest by any means this liberty of yours become a stumbling block to them that are weak. 1 Corinthians 8:9
And it, yet again, it brings the importance of God's real estimation of us, our value and yes, our beauty…
The Song of Solomon:
2:14: O my dove…let me see your form…for your form is lovely.
4:1: Behold, thou art fair, my love; behold, thou art fair; thou hast doves' eyes…
4:7: Thou art all fair, my love; there is no spot in thee.
6:4: Thou art beautiful, O my love…
For I know the thoughts that I think toward you, says the Lord, thoughts of peace and not of evil, to give you a future and a hope. Jeremiah 29:11
I guess we all have to work overtime focusing on these scriptural images, just to cancel out the images like this "glamour" ad campaign.
May we all absorb Psalm 139:14 as a defense against the warped fashion image messages…
"…I am fearfully and wonderfully made…"