The Past is Gone
Once I learned to trust God with my life and my wills, my trust for others began to increase. I no longer allowed my past to define me. I stopped allowing the people of my past to define the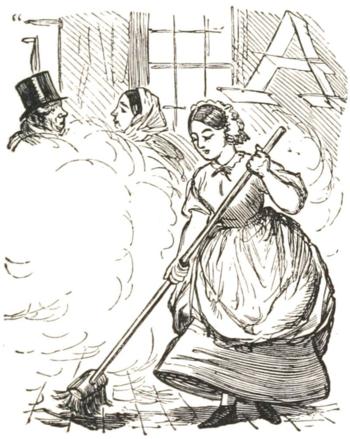 trustworthiness of those closest to me.
I understand now, trusting God to love me despite my past also means I trust Him with my future. It means to believe He is starting something new within me as I rise each morning. This is a process that began with surrender, but that is not the end of the journey for me. I must also turn away from the mistakes of my past and turn toward God's will.
In the beginning verses of the book of Mark, we learn how John the Baptist is preaching to all that would listen about repentance and baptism (Mark 1:1-4). This fulfills the prophecy of Isaiah (Malachi 3:1 & Isaiah 40:3). As word spread of what John the Baptist was doing in area, others came to see what was going on.
And all the country of Judea was going out to him, and all the people of Jerusalem; and they were being baptized by him in the Jordan River, confessing their sins. Mark 1:5
The key phrase in this Scripture is, "confessing their sins." In order to receive the full forgiveness of God and be truly baptized, I must confess my sins to Him. Although some sins are in the past, I am a sinner by nature (Romans 3:23) and I fall short daily. There is good news, though. I have a righteous and sovereign God who offers forgiveness for my sins. All I have to do is turn away from them and ask for forgiveness.
This forgiveness offered by God is not a free pass. I must seek His will daily and continue to repent, or turn away from the sins of my flesh. I am still tempted to fall into my old patterns. By seeking God each day and turning my life and will over to Him, I am able to shed the dirty rags of my past and clothe myself in forgiveness.
Think About It:
What past patterns are you holding on to?
Are you ready to start your journey to recovery and freedom by confessing your patterns of sin to God?
Have you already asked for forgiveness, but still feel trapped in your past? Why?
Read Romans 12:2, Romans 3:22, and Mark 1:15.
Journal About it:
Write about how the questions and scriptures today resonated with you. As you write, thank Him for showing you the way in your journey.
Pray About it:
As you think and write, say this prayer with me.
Father God,
Thank you for showing me the path to take on my recovery journey. Thank you for the forgiveness you offer me. I ask you help me to see the patterns of my past and guide me toward your love to light my path to you. Please forgive me for my sins against you. I ask that Your will be done in my life today.
In Jesus' Precious Name,
Amen
Talk About it:
This is my story, what's yours? I would love to hear from you! I enjoy connecting and keeping in touch. Do you feel as though you don't have anyone you can share with confidentially? Your anonymity is protected. Do you feel you are the only one struggling with the aftereffects of growing up with an alcoholic parent? Sweet sister, YOU are not alone! It's time to break free from the shackles of your controlling habits, trust issues, co-dependency, guilt, self-blame, hurts, regrets, and heartaches!