"We have nothing left," the woman told me. "Absolutely nothing." She looked at the floor and shook her head.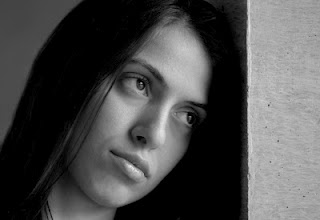 Her husband, Chip gambled at the horse races and bought countless lottery tickets. He blew his paycheck, their money in the checkbook, and their retirement fund.
"My parents lent us money, but he gambled that away too."
She dabbed her eyes and continued, "Chip returned to the horse races to win back his losses, but of course, he didn't." She held her hand to her forehead and sobbed.
"We're going to lose the house."
When I asked if her husband would see me, she said she would ask him. "He probably won't come."

However, he surprised her and agreed to see me.
Chip admitted he felt lonely and empty. He loved the "adrenaline rush" of gambling but hated to face the financial devastation his gambling caused.
As he stared out the window, I talked about the various ways a person attempts to fill the empty spot in his heart and soul that only Jesus Christ the Lord can fill.
He laughed and threw his arms in the air. He said he had enough of religion and wasn't interested. He jumped up and headed for the door.
"Please wait. I'm not talking about religion."
He turned around and said, "What are you talking about?"
I smiled. "I'm talking about a personal relationship with Jesus Christ."
I talked to him about God's love for us, but Chip said God couldn't possibly love him. After all, his parents didn't love him. They told him he'd never amount to anything.
"My other wives left me. My present wife will probably leave me too."
I expressed sorrow for the lack of love in his upbringing and his losses. That would explain his search for something to fill the void.
"I want to tell you about a different kind of person." I opened my Bible and read Deuteronomy 31:8: And the LORD is the one who goes ahead of you; He will be with you. He will not fail you or forsake you. Do not fear, or be dismayed. (NAS)
With a tear trickling down one cheek, he whispered, "No one's ever been there for me." He bit his lip and said, "My family turned against me. Why would God be any different?"
Do you feel the way Chip does? Lonely? Rejected? Unloved? Empty? Tired of religion? Desperately looking to gambling or something else to fill the void?
Proverbs 18:24 says, There is a friend who sticks closer than a brother. (NAS)
Gambling, drinking, drugs, and the like will never bring you a friend like Jesus Christ.
Philippians 4:19 says, And my God shall supply all your needs according to His riches in glory in Christ Jesus. (NAS)