Let's Keep it Simple, and see what God has to say—Looking in the King James Version of the Bible where early AAs looked for answers.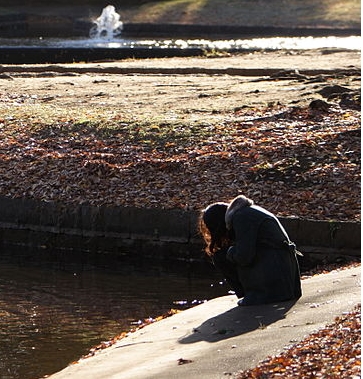 Believe that God is and rewards those who seek Him:
But without faith, it is impossible to please him: for he that cometh to God must believe that he is and that he is a rewarder of them that diligently seek him.Hebrews 11:6
He will heal all that obey His commandments:
[the LORD]… said, "If thou wilt diligently hearken to the voice of the LORD thy God, and wilt do that which is right in his sight, and wilt give ear to his commandments, and keep all his statutes, I will put none of these diseases upon thee, which I have brought upon the Egyptians: for I am the LORD that healeth thee." Exodus 15:26
"Bless the LORD, O my soul, and forget not all his benefits: Who forgiveth all thine iniquities; who healeth all thy diseases". Psalm 103:2-3
God's commandments and love summarized:
(1) For this is good and acceptable in the sight of God our Saviour. Who will have all men to be saved, and to come unto the knowledge of the truth. 1 Timothy 2:3-4
(2) "For God so loved the world that he gave his only begotten Son, that whosoever believeth in him should not perish, but have everlasting life. For God sent not his Son into the world to condemn the world; but that the world through him might be saved." John 3:16-17
(3)"Master, which is the great commandment in the law." Jesus said unto him, "Thou shalt love the Lord thy God with all thy heart, and with all thy soul, and with all thy mind. This is the first and great commandment. And the second is like unto it, Thou shalt love thy neighbor as thyself. On these two commandments hang all the law and the prophets." Matthew 22:36-40
(4) For this is the love of God, that we keep his commandments: and his commandments are not grievous. 1 John 5:3

Ask according to His will:
(1)And this is the confidence that we have in him, that, if we ask any thing according to his will, he heareth us: And if we know that he hear us, whatsoever we ask, we know that we have the petitions that we desired of him. 1 John 5:14-15
(2)And the LORD came, and stood and called as at other times, "Samuel, Samuel." Then Samuel answered, "Speak; for the servant heareth." 1 Samuel 3:10
(3) "And I answered, Who art thou , Lord?" And he said unto me, "I am Jesus of Nazareth whom thou persecuted…" And I said, "What shall I do Lord?" Acts 22:8, 10
(4) "And whatsoever ye shall ask in my name, that will I do, that the Father may be glorified in the Son." John 14:13
(5) "…that whatsoever ye shall ask the Father in my name, he may give it to you." John 15:16
Call out, as one of His children, asking for deliverance in accordance with His promises:
(1)Because he hath set his love upon me, therefore will I deliver him: I will set him on high, because he hath known my name. He shall call upon me, and I will answer him: I will be with him; I will deliver him, and honor him. With long life will I satisfy him, and shew him my salvation. Psalm 92:14-16
(2) As for me, I will call upon God; and the LORD shall save me. Evening, and morning, and at noon will I pray and cry aloud: and he shall hear my voice. Psalm 55:16-17
(3) "Then they cry unto the LORD in their troubles, and he saveth them out of their distresses. He sent his word, and healed them, and delivered them from their destructions.Psalm 107:19-20
The foregoing words apply to all His kids in trouble who ask, obey, and believe
Suppose these are your problems: Let's suppose that alcoholism, addictions, and life-controlling problems really have you licked. You are dealing with staying sober; enduring temptation; enduring withdrawal, depression, and damage to your brain and body; facing legal, criminal, tax, economic, and domestic difficulties; dealing with the shakes, shivers, anxieties, and fears; residing, in a jail or a prison or homelessness; experiencing loneliness, despair, financial despair; and confronted with enormous medical and mental hurdles.
Perhaps you approach help from God with unbelief and hesitation: Is there a way out? Take a look at Genesis and Luke:
Noah: Noah "was a just man and perfect in his generations and Noah walked with God… and Noah did according to all that the LORD commanded him… And God remembered Noah and every living thing, and all the cattle that was with him in the ark: and God made a wind to pass over the earth, and the waters asswaged… And God blessed Noah and his sons." Genesis 9:1 Impossible? Not for God.
Abraham: Abraham wanted a child by his wife Sara when he was 99 years old and Sarah was 90 and barren. The LORD appeared to him and said, "I am Almighty God: walk before me, and be thou perfect." When push came to shove, both Abraham and Sarah laughed at the prospect of having a son. God's answer? "Is anything to hard for the LORD?" Genesis 18:14. Abraham was tempted but obeyed God; Sarah had the son; and God blessed Abraham and greatly multiplied his family. Impossible? Not for God
Mary-mother of Jesus: The angel appeared to the virgin Mary and told her that she would conceive a child in her womb and bring forth a son and call his name Jesus. Mary asked how this was possible since "I know not a man." The angel told her that the Holy Ghost would come upon her and that the power of the Highest would overcome her. Mary agreed to be the handmade of the Lord and said "be it unto me according to thy word." Impossible? The angel told Mary: "For with God nothing shall be impossible." Luke 1:37. And she gave birth to the son of God.
The Bible is filled with accounts of seemingly impossible miracles, healings, deliverances. They attest that with God nothing is impossible for God. And thousands of us who were "licked" by alcoholism, entrusted our lives to God's care and found truly that there was a way out of all the difficulties and that there certainly was nothing beyond the power and love and grace of the Creator. That was the experience of A.A. co-founder Dr. Bob who aid at the end of his personal story: "Your Heavenly Father will never let you down.!"
A New Way Out offers an opportunity to those willing to seek it. It suggests that many would like to know that those who become a child of God, walk in fellowship with the Father and His son and other believers, can persistently ask God in the name of His son for God's directions as to where to go, what to do, and whom to help in such a way that God Himself is obeyed, served, and glorified. It's a choice. Anyone who suffers and/or wants to help the still suffering can choose to seek God. Can God help? Well He helped me, and the Good Book says He can and will help those who seek Him.
Must you leave your church, your Bible fellowship, your Christian recovery group, your A.A., N.A., Al-Anon or other 12 Step fellowship, or your support group just to seek and obtain God's help? Not if you believe the Good Book and not if you follow directions. And not if you follow the path the early AAs followed in Akron while you are doing it. Our history and our books give you all the accurate information: http://www.dickb.com/titles.shtml
Gloria Deo
dickb@dickb.com