The king answered the people harshly. Rejecting the advice given him by the elders, he followed the advice of the young men. 1 Kings 12:13-14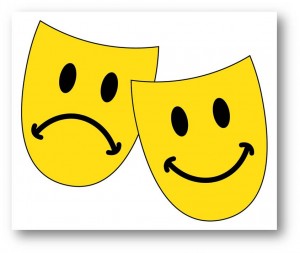 "What shall I do, Ms. Yvonne?" Melissa asked as we sat in my office.
Her husband had slapped their son repeatedly because he didn't put toilet paper on the toilet seat in a public restroom before using it.
When she saw marks on her son's cheeks, she questioned him. His father had warned him not to tell. He cried and finally told her what happened. She said he was a young child and made a mistake.
1 Kings 12 came to mind. The people of Israel went to King Rehoboam and said in verse 4, "Your father put a heavy yoke on us, but now lighten the harsh labor and the heavy yoke he put on us, and we will serve you."
King Rehoboam consulted the elders. They told him in verse 7, "If today you will be a servant to these people and serve them and give them a favorable answer, they will always be your servants."
I told Melissa that as parents we raise children who belong to God. He doesn't want us to mistreat them.
"Why didn't the king listen to the elders?" Melissa asked.
"The young men advised him to treat them more harshly." I sighed and said, "Israel has been in rebellion against the house of David to this day" (verse 19).
After some hesitation, Melissa said that if her husband continued to abuse their son, he might rebel too. I agreed. She said she would talk to her husband about this matter.
Dear God, help me listen to wise counsel. Amen.
Application: How will you use your authority this week?