All our steps are ordered by the Lord;
how then can we understand our own ways? Proverbs 20:24 NRSV
Over Christmas break, the son of one of my fellow teachers was killed in an auto accident. Both of his parents work for our school district and are loving, wonderful people. Their younger daughter was in one of the plays I helped with. It was a devastating loss for our small community.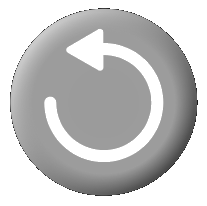 When it happened, I tried to get my head around it. Oh, not the fact that such a young person had died and the reason for it, but rather simply that it had happened at all. I began to think about games, in particular computer games, and the ability to "redo" a game when the outcome wasn't what I wanted (in effect, when I lost). I began to wonder if his parents wished that they could "redo" those few hours before he died, keeping him at their home rather than allowing him to drive several hours to his house and subsequently dying.
I think that all of us, at one time or another and for one reason or another, wished that life had a "redo" button, wished that we could relive a certain situation in order to change the outcome. When Proverbs speaks of the Lord ordering our ways, some in the Christian community would see this as confirmation that God has predetermined everything that happens to us and that we don't have free will. I personally don't agree with that view. But what I see this as is the Old Testament version of Romans 8:28:
And we know that God causes everything to work together" for the good of those who love God and are called according to his purpose for them. (NLT)
Matthew Henry writes:

"We have no foresight of future events, and therefore know not how to forecast for them: How can a man understand his own way? How can he tell what will befall him, since God's counsels concerning him are secret, and therefore how can he of himself contrive what to do without divine direction? We so little understand our own way that we know not what is good for ourselves, and therefore we must make a virtue of necessity, and commit our way unto the Lord, in whose hand it is, follow the guidance and submit to the disposal of Providence."
I've been meditating on this idea, this idea of controlling our own future. You see, I'm rather a control nut (my family is shaking their collective heads right now) and I know this is something that the Lord is working on in my life. The other night, as I lay thinking, I realized that the only thing I can control in life is my response to what happens. I can try to control the events of the future, but, in fact, cannot because I cannot predict the future. I have absolutely no idea what will happen including whether or not I will even be here to see that future.
The Lord Jesus told us:
"Even the hairs of your head are all counted." Luke 12:7 NRSV
I know that I cannot count the hairs on my head! And if I cannot do that simple task, then certainly I cannot control or even predict the future. I might be able to make an educated guess and, on certain days, that guess might be right. But the fact is, I have no idea what is going to happen in the next minute or two. James teaches:
"Come now, you who say, 'Today or tomorrow we will go to such and such a town and spend a year there, doing business and making money.' Yet you do not even know what tomorrow will bring. What is your life? For you are a mist that appears for a little while and then vanishes. Instead you ought to say, 'If the Lord wishes, we will live and do this or that.' As it is, you boast in your arrogance; all such boasting is evil" James 4:13-16 NRSV
However, we are not beings without control. If we were, the Bible wouldn't be full of commandments, things we are told we must do. What we can control is how we react to the circumstances that come our way. We can choose to walk the way of the Spirit, to understand that God's plan for us isn't to change our circumstances, but rather to mold our character.
Live by the Spirit, I say, and do not gratify the desires of the flesh. . . . the fruit of the Spirit is love, joy, peace, patience, kindness, generosity, faithfulness, gentleness, and self-control. There is no law against such things. And those who belong to Christ Jesus have crucified the flesh with its passions and desires. Galatians 5:16, 22-24 NRSV
In other words, while I may not be able to control what happens to me today, what I can control is how I meet those circumstances. If I gratify the desires of my flesh, I will lash out in self-indulgence, self-control, self-preservation, perhaps even anger and malice. However, if I deny myself, I will react with peace, patience, gentleness, and self-control. That I can control. The Lord Himself knows what is going to happen to me today. He has given me His Word as a way to walk through whatever He sends my way. It's up to me to choose His way.