For God is not unjust to forget your work and labor of love which you have shown toward His name, in that you have ministered to the saints, and do minister…This hope we have as an anchor of the soul, both sure and steadfast, and which enters the Presence behind the veil. Romans 12:9-11
Let love be genuine; hate what is evil, hold fast to what is good; love one another with mutual affection; outdo one another in showing honor. Do not lag in zeal, be ardent in spirit, serve the Lord. Romans 12:9-10 NRS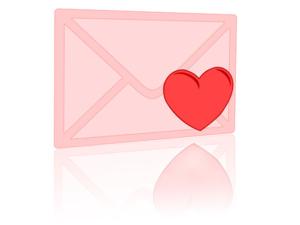 I've been reading The Colors of His Love by Dee Brestin and Kathy Troccoli. One theme repeats itself over and over again: Do I love well? The Lord Jesus, on that final night with His disciples, told them this:
A new commandment I give to you, that you love one another; as I have loved you, that you also love one another. By this all will know that you are My disciples, if you have love for one another. John 13:34-35 NKJV
I think that we often don't love well. We argue well. We defend ourselves and our desires well. We sin well. But we don't love well. I know that I don't love as I ought.
There are a couple of ways to read this passage, particularly verse 9. The first way would be to understand "hate what is evil" as a command to look at others and hate the evil that we see in them, the sin in their lives. But what if we looked at this phrase as a couplet with the first phrase? "Let love be genuine; hate what is evil." Hate what is evil in me . . . love that isn't genuine. What if the point Paul was trying to make was that we are to so hate sin in our own lives that we learn to love well? And how would we do that? By holding fast to what is good (loving well). By loving one another (loving well). By outdoing one another in showing honor (loving well). By not lagging in zeal (energy) and being ardent in the Spirit (by loving well). Serving the Lord (by loving well).
How well do I love? How well do you love?
In Philippians 2:3-4 NKJV, Paul writes:
Let nothing be done through selfish ambition or conceit, but in lowliness of mind let each esteem others better than himself. Let each of you look out not only for his own interests, but also for the interests of others.
We are to esteem others as better than ourselves, to look out for their interests. We are to learn how to love well, to outdo each other in showing honor to them.
Do I love well?
I know that it's past the first of the year, but I've put off setting New Year resolutions. I think that my resolution for this year will be to learn how to love well.