Visualize this scenario. There's a car ride going on, containing one or two parents/adults and at least one child in the backseat. The child's view consists of the following: the back of the driver's and passenger side seat, perhaps, some toys, games or word puzzle books, strewn throughout. Maybe, depending upon the vehicle, there's even a Disney film being played on a television screen, just above Mommy or Daddy's head. We should be hearing the voice of an animated character or the chirp of an irritating child's song. But, instead, what do we hear?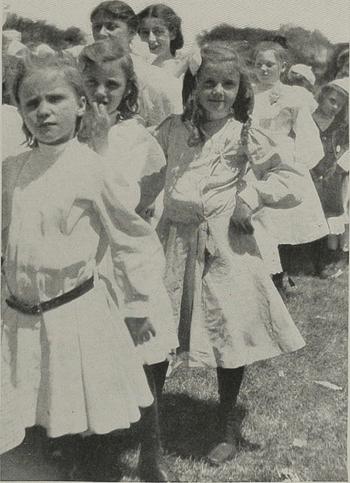 "Are we there yet? Are we there yet? Are we there yet?"
Does this sound familiar?
If you have children or remember being one yourself, you're probably familiar with this nagging, repetitive question:
Are we there yet?
We want to get there already, wherever "there" is.
"Unto a land flowing with milk and honey…" Exodus 3:8; 33:3
It's the Promised Land, filled with conscientious manners, harmonious relationships, well-behaved children, realized dreams and no bad hair days.

Yeah.
So, when we're reminded of 2 Corinthians 3:18, we rarely feel enthusiastic about the process…
And we all, who with unveiled faces contemplate the Lord's glory, are being transformed into his image with ever-increasing glory, which comes from the Lord, who is the Spirit.
In the pursuit of arriving "there," you and I often bypass one crucial place: patience land.
No, it's not an amusement park.
In your patience possess ye your souls. Luke 21:19
We're even less enthusiastic about going there! But, isn't the word "patience" that journey we all experience?
God knows we need patience MORE than we need to be "somewhere."
But if we hope for that we see not, then do we with patience wait for it. Romans 8:25
But there is a reward for it:
For ye have need of patience, that, after ye have done the will of God, ye might receive the promise. Hebrews 10:36
Patience: not a warm fuzzy, but a reliable thing, nevertheless.
"And, behold, this day I am going the way of all the earth: and ye know in all your hearts and in all your souls, that not one thing hath failed of all the good things which the LORD your God spoke concerning you; all are come to pass unto you, and not one thing hath failed thereof." Joshua 23:14
Doesn't seem like it? Well, it probably has something to do with our spiritual nearsightedness.
For now we see through a glass, darkly; but then face to face: now I know in part; but then shall I know even as also I am known. 1 Corinthians 13:12
Just because we are not "there" yet, doesn't mean we're a hopeless failure. And it certainly doesn't mean God's ambivalent or a myth. He's real and relevant, working in the middle of our blindness, obstacles and circumstances. Scripture tells us about the reality of a season:
To everything there is a season, and a time to every purpose under the heaven: Ecclesiastes 3:1
It happens to everyone; there are, indeed, certain experiences we need to go through as individuals. Whether it's a patience or character building exercise, our individual recovery process or simply laying the groundwork for even more spectacular blessings, we need to get over our egos and realize our finite beings, despite our desire to know everything, simply would not be able to deal with it.
"I have yet many things to say unto you, but ye cannot bear them now." John 16:12
Our ego says, "Are we there yet?" God responds, "Not yet."
He hath made everything beautiful in his time: also he hath set the world in their heart, so that no man can find out the work that God maketh from the beginning to the end. Ecclesiastes 3:11
We're not there yet, but we are getting where we need to be with God.
"Declaring the end from the beginning, and from ancient times the things that are not yet done, saying, My counsel shall stand, and I will do all my pleasure:" Isaiah 46:10
Relax…and enjoy the ride.