1 Timothy 1:1 NKJV
Paul, an apostle of Jesus Christ by the commandment of God our Saviour, and Lord Jesus Christ, which is our hope.
How much of me is me and how much is the Lord Jesus?
Paul writes two very interesting things in his introduction to this letter. First, he defines himself. He is first, foremost, and always an apostle of Jesus Christ. That is, there is nothing else in his life, no other priority, no other demand upon his time or efforts. It's interesting because Paul was also a tent maker, a traveler, a teacher. He was also a Roman citizen (which not everyone was in those days). He could have defined himself in any number of ways… but he doesn't.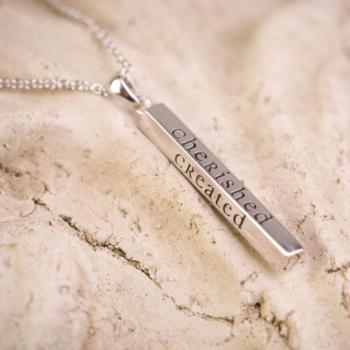 How do I define myself? Do I say first that I am a disciple of the Lord Jesus? Or do I first call myself a wife, a mother, a teacher, a woman? How we think is how we eventually act. Our thoughts drive our decisions. If we think of ourselves first as believers, as followers of the Lord Jesus, I would think that would color our decisions in a certain way.
However, Paul does something else that is also interesting. He says that he is thus (an apostle) by the commandment of God. In other words, what's most important to Paul is whatever is important to God. What God wants (in Paul's life), God gets. Can I say the same thing? In fact, being honest, throughout my day, do I even care about what God wants in my life? Do I stop to ask Him? Consult with Him? Or do I simply make the decisions I want and then ask Him to bless those decisions?
John the Baptist made an interesting comment about the Lord Jesus in John 3:30. He said, "He must increase, but I must decrease" (NKJV). While that was a different context, I think it has relevance for me. In my own life, in my own walk, I must decrease and He must increase in me. In Galatians, Paul writes:
I have been crucified with Christ; it is no longer I who live, but Christ lives in me; and the life which I now live in the flesh I live by faith in the Son of God, who loved me and gave Himself for me. Galatians 2:20 NKJV
It is no longer I who live, but Christ lives in me. Can I really say that? Can I say that I have been crucified and now Christ controls me? An old hymn says
I'll go where You want me to go, dear Lord
O'er mountain or plain or sea
I'll say what You want me to say, dear Lord,
I'll be what You want me to be.
Can I say that? Can I live that? I want to learn to surrender like Paul did, so that nothing else matters except for the Lord Jesus.