Ephesians 1:3-5 NKJV
Blessed be the God and Father of our Lord Jesus Christ, who has blessed us with every spiritual blessing in the heavenly places in Christ, just as He chose us in Him before the foundation of the world, that we should be holy and without blame before Him in love, having predestined us to adoption as sons by Jesus Christ to Himself, according to the good pleasure of His will.
Everyone wants to belong to someone or something. It's why some people identify with their ethnicity or the country of their ancestors: "I'm Hispanic" or "I'm African-American" or "I'm Irish." It's why some people identify with a certain sports team: "I'm a 49ers fan" or "I'm a Yankees fan." It's why others identify with their generation: "I'm a Gen Xer" or "I'm a Boomer."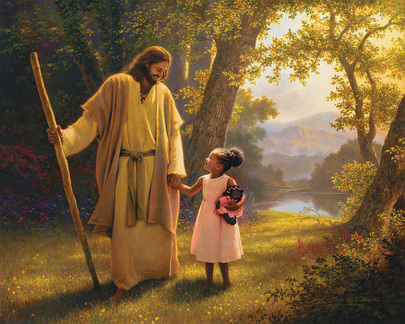 Everyone wants to belong.
Another way to look at belonging is to look at one's ancestry. Our first grandchild is due this summer and our daughter-in-law is building the baby's family tree. She asked my help and I'm doing as much as I can, considering that much of what I know is still in storage (from when we lost our house). But as I was working on the family tree, I realized something.
I don't know where I belong.
You see, I'm adopted. So I can do the family trees of my adopted parents, but because the adoption was closed, I can't do the adoption of my blood parents.
I don't know where I belong… as far as this life goes. But it doesn't matter, because I know where I belong for eternity. You see, I've been adopted twice! And while my first adoption gave me a wonderful mom and dad, it's that second adoption that really matters because it's that second adoption that brought me into the family of God.
We often, mistakenly, talk in America about how everybody is our brother or sister, how we are all children of God. The Bible doesn't teach that. What the Bible does teach is that each person is a creation of God, beloved to the point that He gave His Son for each one's salvation (if only they accept Him). But only those who believe become His sons and daughters! Only those who believe are adopted according to His good pleasure.
So, it doesn't matter that I can't actually trace my ancestral roots. In a family tree, I actually exist without a mother or father . . . and it's not important. Because the family that does matter, the Father Who matters above everyone else, has already adopted me and placed me in His family!
I'm adopted . . . and I know to Whom I belong!