Everybody in this world who has any understanding of the world, experiences fear, likely everyday. There are the common fears such as: living in a safe city – you don't want to be murdered, raped, robbed or beat brutally. These are understandable fears. But who controls the fears you have? Do your fears control you or are you in control of your fears? This is a huge question and one that needs to be discussed and clarified. Because there are actually 2 different types of fear for those who walk in the way of God, we need to differentiate between the two. The fear or reverence of God is a good fear, but not the one we will discuss here. Daily fear and fear that burdens us is the fear we will be discussing.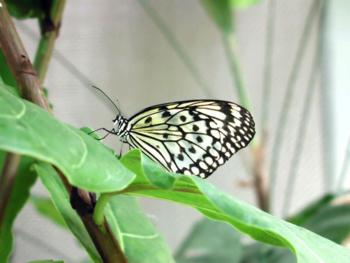 The Bible contains dozens of people who were afraid. Some of them experienced more fear than others, but just because someone does not fear as much as another, does not mean their fear is any less legitimate.
A small list of people who feared in the Bible include, but are not limited to:

King David – he feared for his life when King Saul sought to kill him because the people liked David better than they liked Saul.

Abraham – feared when he went to Egypt and told his wife Sarah to say she was his sister. His fear was that they would kill him in order to be able to have Sarah for themselves because she was so beautiful.

Job – had more reason to fear than anybody else in the Old Testament. He lost everything – EVERYTHING!!! He was being tested by Satan with the approval of God. Who wouldn't fear that kind of persecution???

Solomon – feared that he would not be a good leader. That's when he prayed for wisdom instead of riches and wealth. Because of his wisdom in asking for guidance to lead God's people, he gained all he wanted and all he did not ask for in the way of wealth, fame, fortune…

Jesus – feared dying so much that he sweat drops of blood in the Garden of Gethsemane. Yes, even the Son of God feared.

Paul – feared the Christians after his conversion to Christ because he had been such an avid persecutor and murderer of the Christian believers.

The Disciples – feared what would happen to them when they left their families. Would it be for a good enough cause? Would their families be okay? And once Jesus died, they feared being killed because they were His companions.

Moses – feared going back to Egypt as God's spokesperson because he had a speech problem. He also feared his people would attack him along with the Egyptians.

Esther – feared going before her husband/king with a petition that would save her people. Her fear was justified but her courage paid off.

Cain – feared once he killed Able when God placed a mark on him. He said he feared for his life because this mark would tell everybody what his sin was. So God said that anybody who killed Cain would be punished 7 times worse.

Jonah – feared going to Ninevah for fear of persecution.
There are so many more examples in the Bible who experienced fear. But for each person, the Bible has the same answers. The Bible is full of examples of encouragement and uplifting words for those who fear. I don't know what your fears are. I know what mine are. So I am preaching as much to myself as to you. Read these Scriptures with an open heart and not just reading them, but soaking them in and applying them to your life right now.
Psalm 3:6 New International Version (NIV)
I will not fear the tens of thousands drawn up against me on every side.
Psalm 16:8 Contemporary English Version (CEV)
I will always look to you, as you stand beside me and protect me from fear.
Psalm 23:4 King James Version (KJV)
Yea, though I walk through the valley of the shadow of death,
I will fear no evil: for thou art with me;
thy rod and thy staff they comfort me.
Psalm 25:12 New Living Translation (NLT)
Who are those who fear the LORD?
He will show them the path they should choose.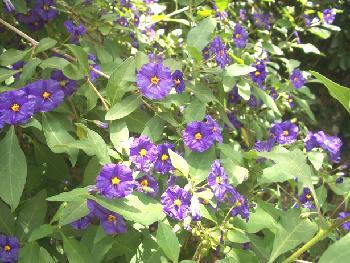 Psalm 27:1 King James Version (KJV)
The LORD is my light and my salvation;
whom shall I fear?
the LORD is the strength of my life;
of whom shall I be afraid?

Psalm 27:3 New Living Translation (NLT)
Though a mighty army surrounds me,
my heart will know no fear.
Even if they attack me,
I remain confident.

Psalm 46:2 New Living Translation (NLT)
So we will not fear,
even if earthquakes come and the mountains crumble into the sea.

Psalm 49:5 New Living Translation (NLT)
There is no need to fear
when times of trouble come,
when enemies are surrounding me.

Psalm 91:4-6-4
His huge outstretched arms protect you–
under them you're perfectly safe;
his arms fend off all harm.
Fear nothing–not wild wolves in the night,
not flying arrows in the day,
Not disease that prowls through the darkness,
not disaster that erupts at high noon.

Psalm 91:6 Contemporary English Version (CEV)
And you won't fear diseases that strike in the dark
or sudden disaster at noon.

Proverbs 3:24-26 24
when you lie down, you will not be afraid;
when you lie down, your sleep will be sweet.
Have no fear of sudden disaster
or of the ruin that overtakes the wicked,
for the LORD will be your confidence
and will keep your foot from being snared.

Luke 1:69-75 NIV-
He has raised up a horn[a](strength) of salvation for us in the house of his servant David
(as he said through his holy prophets of long ago),
salvation from our enemies and from the hand of all who hate us-
to show mercy to our fathers and to remember his holy covenant,
the oath he swore to our father Abraham:
to rescue us from the hand of our enemies, and to enable us to serve him without fear
in holiness and righteousness before him all our days.

Romans 8:15 – New International Version (NIV)
For you did not receive a spirit that makes you a slave again to fear, but you received the Spirit of sonship. And by him we cry, "Abba, Father."

1 Peter 3:13-16 NIV-
Who is going to harm you if you are eager to do good?
But even if you should suffer for what is right, you are blessed. "Do not fear what they fear[a]; do not be frightened."[b]
But in your hearts set apart Christ as Lord. Always be prepared to give an answer to everyone who asks you to give the reason for the hope that you have. But do this with gentleness and respect,
keeping a clear conscience, so that those who speak maliciously against your good behavior in Christ may be ashamed of their slander.

1 John 4:18 – NIV –
There is no fear in love. But perfect love drives out fear, because fear has to do with punishment. The one who fears is not made perfect in love.
Fear can have horribly devastating effects on a person and the persons' family if it become unbearable. Sometimes the devil will send an oppressing spirit to burden us with fear. Remember that the Bible says "We wrestle not against flesh and blood, but against principalities, against powers, against the rulers of the darkness of this world, against spiritual wickedness in high places." Ephesians 6:12. And we are told over and over and over again in our church assemblies by our leaders the one Scripture that sums up fear: "God hath not given us the spirit of fear; but of power, and of love, and of a sound mind." 2 Timothy 1:7
The best thing we can do when we are afraid of something, is to take it to the Lord in honest prayer and ask Him for His guidance, courage and will. He will never leave you nor forsake those who are His. The Bible promises this:
Psalm 34:4
I sought the Lord and He heard me, and delivered me from all my fears.

Joshua 1:9
Have not I commanded thee? Be strong and of a good courage; be not afraid, neither be thou dismayed: for the Lord they God is with thee whithersoever thou goest."

Psalm 23:4
Yea, though I walk through the valley of the shadow of death,
I will fear no evil: for thou aret with me;
thy rod and they staff they comfort me.

Psalm 91:4-5
He shall cover thee with His feathers,
and under His wings shalt thou trust:
His truth shall be they shield and buckler.
Thou shalt not be afraid for the terror by night;
nor for the arrow that flieth by day.

1 Peter 5:7
Cast all your care upon Him (including your fears); for He careth for you.
So what fears you today? No money, no job, no spouse, no children, no safty, no job security, no whatever…the only thing you should fear is the state of your salvation through Jesus Christ our Lord. If you are walking in His ways and you are a Child of the Living King, you need not fear anything. He is watching over you and will not let you stumble and fall. If you have not yet become a child of the King, he is waiting for your answer. Will you need to continue to live in fear or will you find peace?
Prayer – Dear Jesus, thank You for being there in all my trials and for being willing to soothe and take away all my fears. Teach me to let go of my fears and give them over to You. Thank You that You have promised that I need not fear anything. Because I am your child, You have all my needs covered and already met. Teach me to trust in You more and more so I will fear less and less. In Your holy name I pray. Amen.