Which are you—left, right, or somewhere in the middle?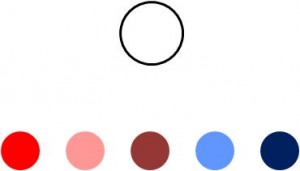 We're apparently programmed to think of nearly every aspect of our lives in terms of a linear continuum.
Politics provides the most obvious example. Left/right, liberal/conservative, red/blue. While most of us don't reside at an extreme, we're certainly conditioned to think of ourselves at least on one side or the other of center.