How do you get vegetables out of your garden? By planting vegetables, of course. This is a fact almost too obvious to mention, except for the fact that most people seem to have forgotten that you reap what you sow and you harvest what you plant,
for whatsoever a man soweth, that shall he also reap. (Galatians 6:7)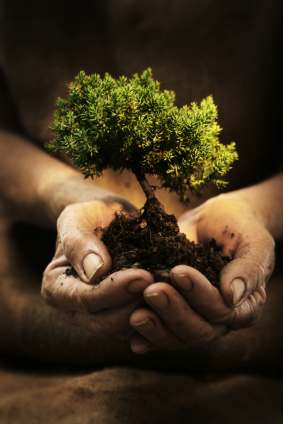 Now if a man simply kept weeding a garden patch without ever planting it to vegetables, we would certainly have a right to call him at least a fool if he expected weeding to give him vegetables. We should, in fact, question his sanity.
But this foolishness is exactly what millions of "good Americans" are dedicated to: they do nothing but pull up weeds, and they expect to harvest vegetables. How? They are always fighting the weeds which crop up in the life of America, in the churches, schools, and organizations, and this is all that millions of them do-pull weeds.
Meanwhile, the country and everything in it goes downhill.
Make no mistake about it, the weeds of communism, atheism, and permissiveness must be uprooted, but what good will all this weeding do if no sound seeds are sown? The net result is simply a better patch for new weeds to sprout in. Jesus said of the man who rid himself of an unclean spirit without submitting himself to God and bearing fruit to God that such a man becomes then a dwelling place for eight unclean spirits, "and the last state of that man is worse than the first.
"Even so shall it be also unto this wicked generation." (Matthew 12:45) When people are simply interested in getting rid of their weeds, their problems, and have no desire for planting seeds, for moral and spiritual regeneration, then they are only the worse off for their efforts.

Before you start pulling weeds and expecting to harvest vegetables, be sure you plant seeds as well. Perhaps that church or school is only a weed patch and will not be anything more.
But, above all, plant the seeds, sow the Word, establish truly Christian churches, free and independent Christian schools. Establish a Christian family life, and a godly operation in your farm or business life. The times may look bad for making a start, but there is no harvest without a planting.
He that observeth the wind shall not sow; and he that regardeth the clouds shall not reap.,/span> (Ecclesiastes 11:4).
Men who think that they can get vegetables only by pulling weeds are crazy. Why be one of them?
~R. J. Rushdoony
Taken from A Word in Season, Vol. 2, p. 18f