I have selected Communication, Compassion, Compromise, Commitment, and Christ as five foundations of a great marriage. I believe they all work together to bring harmony and love for couples in marriage.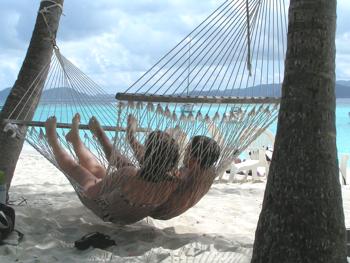 COMMUNICATION
Communication is a must in all marriages. How well we converse with one another shows in our skills as a communicator. To really communicate we must also listen well, and understand what the other person is trying to say. Couples without the use of adequate communication will be missing out on so much of each other. Proper ways to communicate feelings enhance the love between couples and enables the marriage to grow. The marriage grows when we listen and are considerate. But it will wither away if we do not listen and only care about what we want.
COMPASSION
Often times during an argument we'll show compassion by the way we communicate our words. This is why compassion and communication work so well together. Compassion needs proper communication and proper communication needs compassion. Do you respond with compassion to the needs of your spouse in an argument? This is the best time to let your spouse know you are compassionate and care about the way they feel.
COMPROMISE
Compromise works with compassion because to compromise means to have compassion. And to give up a pleasure of our own for the sake of another's happiness is compassion. Compromising is a must in marriage and works to build character in one another as well as makes for exceptional team players who are willing to work together, rather than each spouse going their separate ways. Marriage is a oneness that thrives best on compromising with each other and building accord through teamwork.
COMITTMENT
Commitment works with communication, compassion, and compromise because if we were not committed to the marriage, we would not be able to communicate properly, we would fuss and fight instead. Without commitment there would not be such a thing as compassion or compromise because both of these are love and take loving actions to accomplish. Only a committed person to marriage would want to compromise something they want for the sake of their spouse. Commitment is a great character trait to have. We can learn to be committed to our marriage when we see and understand the commitment that Jesus Christ has made for the sake of us.
CHRIST
Jesus Christ is communication, compassion, compromise, and commitment. It is through Him that we receive these loving traits for bringing back into our marriage. This is how we base our life on Christ by utilizing the gifts we have been given. They all work together to bring harmony and love into marriage.
For we are God's fellow workers; you are God's field, God's building. By the grace God has given me, I laid a foundation as an expert builder, and someone else is building on it. But each one should be careful how he builds. For no one can lay any foundation other than the one already laid, which is Jesus Christ. (1 Corinthians 3: 9-11 NIV)