Coming from a theater background, I'm no stranger to an audience.
"All the world's a stage… And one man in his time plays many parts…"
In William Shakespeare's play, "As You Like It," Act II Scene VII, purpose-filled life is compared to that of a theatre stage.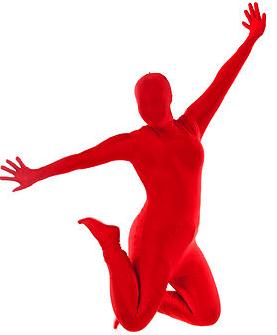 How much more does that apply for those of us recovering from addiction, disorder or abuse?
Besides my theater background, I also have an eating disorder history as well. In college, I battled both anorexia and bulimia.
Indeed, during my sophomore year, desperate in my bulimic behavior, I began to dumpster dive…
"… I'd try to play it off, pretending everything was normal as people passed by me scrounging in the dumpster… in broad daylight… I couldn't hide any longer from others what I was doing… people were noticing…"*
*Excerpt from Sheryle Cruse's book, "Thin Enough: My Spiritual Journey Through the Living Death of an Eating Disorder"
This was an unwelcomed audience for me.
Nevertheless, people saw. And, no matter how I tried, I could not escape the Presence of the Most High.
For a long time, I fought God.

Yet, after college, I hit a faith crisis. I wrestled with Elohim and He revealed I had to face my eating disorder reality.
"… in the midst of all of this disorder, anger, guilt, shame, ugliness and desperation, I found myself tired and wanting Him more than anything I'd ever wanted before…
… I had to make a decision… I decided 'Fine God, if others know about this, fine. I'm tired.'
…As I was lying in bed, the picture of… Jairus' daughter flashed… I remembered…
'Little girl, I say unto you, arise…'" *
I needed to deal with my heart issues.
Above all else, guard your heart, for everything you do flows from it. Proverbs 4:23
Still, it didn't change daunting reality. The heart is tricky, even for the best of us.
The heart is deceitful above all things and beyond cure. Who can understand it? Jeremiah 17:9
So, how is it even possible to deal with our issues?
I believe it begins when we allow a Divine search warrant to take place.
Search me, O God, and know my heart;
Try me and know my anxious thoughts;
And see if there be any hurtful way in me,
And lead me in the everlasting way. Psalm 139:23-24
Jairus' daughter (Mark 5:35-43) was that search warrant, in not just my eating disorder reality, but concerning my life as a whole.
It led me to my imperfect faith; it exposed me as vulnerable. I needed help beyond my own efforts to make anything happen.
"… I found a Scripture that summed up who I was and what I was going through.
"…I do believe; help me overcome my unbelief!" Mark 9:24
That was me! I knew I couldn't be enough, love enough, believe enough, and have faith enough unless God helped me…"*
At first, this realization felt paralyzing. And then, there was peace. I had to surrender; the Most High God is in control and I was not.
"…I am God, and there is no other; I am God, and there is none like me. I make known the end from the beginning, from ancient times, what is still to come. I say, 'My purpose will stand, and I will do all that I please.' From the east I summon a bird of prey; from a far-off land, a man to fulfill my purpose. What I have said, that I will bring about; what I have planned, that I will do." Isaiah 46:9-11
Before the faith-changing revelation of Jairus' daughter and Mark 9:24, I believed no good could come from my eating disorder reality. I hid, lied and ran away from it. I believed facing it, owning it and then sharing it with others was the worst-case scenario.
Yet, only when I reluctantly uttered, "Fine God, if others know about this, fine," did I cross from oppression to freedom…from wounding to healing.
"Then you will know the truth, and the truth will set you free." John 8:32
It's been years since my book was published. And, as I have faced and shared my once taboo eating disorder history, Elohim has helped me to experience greater healing. I have discovered commonality. It shattered the lie: I was not alone.
And neither are you.
No matter the trauma, addiction, pain or circumstance, there is a glory to come from it. You may be mired in a deep pit right now. This, however, is not the end of you.
Instead, "The Great I AM" has you positioned at a new place of blessings.
"See, I am doing a new thing! Now it springs up; do you not perceive it? I am making a way in the wilderness and streams in the wasteland." Isaiah 43:19
And that includes the audience you are meant to inspire and help.
"All the world's a stage…"
So what are you to do with yours?
The Creator of all has astounding things ahead for your life.
… Always be prepared to give an answer to everyone who asks you to give the reason for the hope that you have… 1 Peter 3:15
Will you take the stage?