1. The alcoholic, addict and dysfunctional person is worth rescuing. They are a child of God; his/her confession is worth being heard.
Romans 8:14-19
For as many as are led by the Spirit of God, they are the sons of God. For ye have not received the spirit of bondage again to fear; but ye have received the Spirit of adoption, whereby we cry, Abba, Father.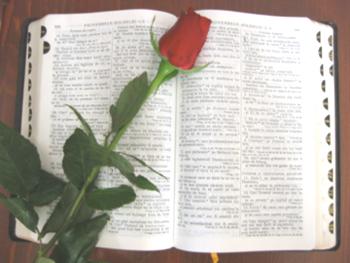 2. Christianity is about forgiveness. (The same amount of blood was sacrificed for the minister as for the tramp.)
Jesus said in John 6:37
the one who comes to Me I will certainly not cast out.
3. As Christians we are to accept success, not failure.
Ephesians 6:12-18
For we wrestle not against flesh and blood, but against principalities, against powers, against the rulers of the darkness of this world, against spiritual wickedness in high places. Wherefore take unto you the whole armour of God, that ye may be able to withstand in the evil day, and having done all, to stand. Stand therefore, having your loins girt about with truth, and having on the breastplate of righteousness; And your feet shod with the preparation of the gospel of peace; Above all, taking the shield of faith, wherewith ye shall be able to quench all the fiery darts of the wicked. And take the helmet of salvation, and the sword of the Spirit, which is the word of God: Praying always with all prayer and supplication in the Spirit, and watching thereunto with all perseverance and supplication for all saints.
4. Christianity is about acceptance and meeting people where they are because Christ accepts us "Just As I Am."
1 Corinthians 1:9
God is faithful, through whom you were called into fellowship with His Son, Jesus Christ our Lord.
5. Christianity gives a place to pick up the pieces, and make a new start because it offers a focal point of integration, not disintegration.
James 5:15-16
And the prayer of faith shall save the sick, and the LORD shall raise him up; and if he have committed sins, they shall be forgiven him. Confess your faults one to another, and pray one for another, that ye may be healed. The effectual fervent prayer of a righteous man availeth much.
6. Christianity provides a motivation to live without alcohol, drugs and behaviors. The dysfunctional person is afraid to live. Jesus Christ stimulates this motivation to live.
Psalm 107:19-20
Then they cried out to the Lord in their trouble;
He saved them out of their distresses.
He sent His word and healed them,
And delivered them from their destructions.
7. Christianity offers love. Picture Christ with out-stretched arms to receive, not to "snatch us in." In our fellowship we express Christ by our interpersonal relationships.
Jesus said in Matthew 11:28
"Come to Me, all who are weary and heavy-laden, and I will give you rest."
8. Christianity shows there are things to live for. Alcoholics, addicts and the depressed feel there is nothing pleasant or beautiful. A new beginning and value system can be created based on God's will for us.
Romans 14:17 NKJV
For the kingdom of God is not eating and drinking, but righteousness and peace and joy in the Holy Spirit.
9. Christianity includes fellowship and a relationship with the person seeking help. Dysfunctional people are often outside any relationship; like box cars scattered over a freight yard, rather than being connected as a train.
Ephesians 2:19-22
Now therefore ye are no more strangers and foreigners, but fellow citizens with the saints, and of the household of God; And are built upon the foundation of the apostles and prophets, Jesus Christ himself being the chief corner stone; In whom all the building fitly framed together groweth unto an holy temple in the LORD: In Whom ye also are builded together for an habitation of God through the Spirit.
10. Christianity instills accountability, reconciliation and obedience. Alcoholics, addicts and dysfunctional people often abandon their responsibilities to their family, friends, job and society.
Revelation 22:14
Blessed are they who do His commandments, that they may have right to the tree of life.