I admit it. Whenever I hear anyone touting fitness and health, my uneasy radar goes up. As someone in recovery from eating disorders, it's a sensitive thing. And, for as many people, who, indeed, strive to get healthier for health's sake, how many others are only looking to lose weight?
And, how many develop disordered eating behaviors and mindsets during that pursuit?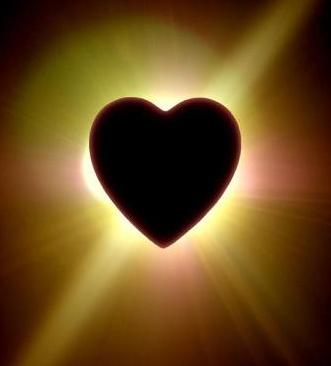 I may come across as overly critical here, but it's because the issue has hit so close to home. Not only have I personally battled disordered thoughts and behaviors, including anorexia and bulimia, I've also seen how it has spread within my family as well.
And, mostly, within that family context, the decision to diet or exercise is born out of a desire to be thin and to lose weight.
As a little girl, that was, indeed, my desire. I wanted to be good, lovable and pretty. And, I believed I wasn't because of my overweight physique.
I speak about it in my book, Thin Enough: My Spiritual Journey Through the Living Death of an Eating Disorder.
"…My first diet ended almost when it started, beginning an endless dieting roller-coaster. Diet after diet would start with this angelic-choir Hallelujah moment, followed by this new revelation that 'This is the diet. Diet ye in it.'"

Oftentimes, Mom and I would treat dieting as a buddy project. Mom and I would always start on what day? Monday! Yes, Monday was always the day of the fresh start, the answer. Whenever Mom and I were inspired to go on a diet, we'd have one last Sunday blowout, eating all of the "bad food" to get it out of our systems. We were ready to begin our new lives!
On Monday, there would be commitment and enthusiasm! We'd throw out all the junk food and swear it off forever. We'd institute an exercise program, complete with graph paper and gold stars. Together, we would begin arm circle exercises, bicycle kicks and sit-ups. Looking back, I find it fitting that these exercises were all movement and no destination. We were moving alright, we just weren't going anywhere. There would also be the measurement, weighing, and counting of ingredients and calories. Mom and I even had our own little notepads, recording our daily menus.
We could usually keep it up for two or three days. Monday was a great start, but every day after it led to our downfall. With each passing day, the Hallelujah choir, singing the praises of our new diet, was replaced by the songs of our siren stomachs, luring us with praises of forbidden food. Gradually, our written record of 'baked potato with pad of butter and carrot sticks' for lunch simply became 'potato' (as in chips). Mom and I couldn't bring ourselves to write down the truth, the whole-bag-of-potato-chips truth and nothing-but-potato-chip truth. I couldn't understand why it didn't work. Mom and I did everything right. (Everything except pray and trust in God). We had measured everything, except why we were really doing this.
All the ways of a man are pure in his own eyes; But the Lord weighs the spirits. Proverbs 16:2
Our buzz phrase was, "When we get down to our right weight…" Of course, that must mean we were at our wrong weight… I was becoming so very aware of exactly how unacceptable I was…
Indeed, I had a heart condition.
For as he thinketh in his heart, so is he… Proverbs 23:7
As an adult, it's taken me years to reach some conclusions about the goal-driven perspective to anything in life, thin bodies included.
For where your treasure is, there will your heart be also. Matthew 6:21; Luke 12:34
It IS a heart issue. And even eating disorders like anorexia and bulimia, with their emphasis on emaciated appearances, control and punishment, still are driven by heart desires and needs, or, more specifically, the perception of unmet needs.
Keep thy heart with all diligence; for out of it are the issues of life. Proverbs 4:23
Nevertheless, whatever my wounds, issues, preferences and goal-driven tactics were, I still could not escape the reality there was a harsh taskmaster behind them all: my heart. And I was responsible for my choices made by that heart. I needed to take ownership; I needed to ask God for His help.
Search me, O God, and know my heart: try me, and know my thoughts: And see if there be any wicked way in me, and lead me in the way everlasting. Psalms 139:23-24
Notice, I said ownership, not damnation for the chosen way I kept my heart. There's a tremendous difference between the two.
Ownership is a tool for empowerment; feeling hopelessly damned and condemned, however, promotes a powerlessness we, as human beings, are not meant to suffer. Like most things in life, heart issues included, it has to do with attitude.
What is our attitude? Is it pro-God or anti-God? Are we bent on destroying ourselves or on fulfilling His plan?
And the Lord direct your hearts into the love of God, and into the patient waiting for Christ. 2 Thessalonians 3:5
And, are we willing to treat ourselves with the care God desires for us?
That question brings the stewardship principle into view.
Don't you know that you yourselves are God's temple and that God's Spirit lives in you? 1 Corinthians 3:16
It's about a commitment to healthy excellence. God doesn't expect us to do everything with an unrealistic perfection. He does, however, long for us to treat His Creation with respect. And, let's never forget, we're His Creation.
Whoever can be trusted with very little can also be trusted with much, and whoever is dishonest with very little will also be dishonest with much. Luke 16:10
Just like money or possessions, our bodies and our very being are entrusted to us. Our attitude concerning that truth is vital.
And it hinges on, not our personal performance, but rather, our personal relationship with God.
It's not a new concept. It goes back to Genesis with Adam and Eve. There was a relationship going on, even when they messed it up.
And they heard the voice of the LORD God walking in the garden in the cool of the day: and Adam and his wife hid themselves from the presence of the LORD God amongst the trees of the garden. Genesis 3:8
God wants to be connected with us. He wants a relationship, an ongoing, living, two-way communication reality. Jesus carries that exact sentiment, awaiting our open invitation into our lives and our decisions.
"Here I am! I stand at the door and knock. If anyone hears my voice and opens the door, I will come in and eat with that person, and they with me. Revelation 3:20
Therefore, that includes not only personal relationship with God, but also an open mind to His thoughts, His Will and, ultimately, then, our own lifestyle choices.
For I know the thoughts that I think toward you, says the Lord, thoughts of peace and not of evil, to give you a future and a hope. Jeremiah 29:11
We can tap into God's desire for us, which is to bless, not oppress, us, to help, not hurt us. When we take these educated steps, we can experience healthier lives.
"Your ears shall hear a word behind you, saying, 'This is the way, walk in it, whenever you turn to the right hand, and whenever turn to the left.'" Isaiah 30:21
And yes, that includes good nutrition and exercise.
For no man ever yet hated his own flesh; but nourisheth and cherisheth it, even as the Lord the church: because we are members of His body. Ephesians 5:29-30
For bodily exercise profits little: but godliness is profitable to all things, having promise of the life that now is, and of that which is to come. 1 Timothy 4:8
That, however, does not always mean diet and weight loss according to our instant gratification definitions. It is about an ongoing imperfect process, aiming for health and improvement. It's not about getting into those skinny jeans or that bikini. It's not a Machiavellian approach either, doing whatever extreme, harmful things, including eating disorder behaviors, to achieve said result.
Part of the challenge of my own recovery process has been to come to terms with the imperfect process rather than the presto result. As much as I may love the concept of being completely, instantaneously perfected, I need to understand how the lessons of my recovery and my very relationship with God, Himself, have not sprung from one singular moment, but rather, from a lifetime of moments. Instrumental to that unfolding journey has been that of 2 Corinthians 3:18:
But we all, with unveiled face, beholding as in a mirror the glory of the Lord, are being transformed into the same image from glory to glory, just as by the Spirit of the Lord.
Each of us is going through a unique glory process, changing from phase to phase. It's as individual to us as our fingerprints. God know what needs to be healed and discovered within every single person.
And God desires that we know His intentions for us:
Beloved, I wish above all things that you may prosper and be in health, even as your soul prospers. 3 John 1:2
"For I know the thoughts that I think toward you," says the Lord, "thoughts of peace and not of evil, to give you a future and a hope." Jeremiah 29:11
Yes, some of us may need to make adjustments in our diet and exercise habits. Some may even need to lose weight for health reasons.
And, if we truly hold up our desires and reasons to God, we can, hopefully see the true intentions and issues for what they are. John 8:32 states the truth shall set us free.
When it comes to your body, right now, what is your truth? Is it being healthier or being skinny? Be honest, no matter what the real answer is.
And, with that truth, have faith and cooperative action that God will help you through whatever is going on in your life.
"I will instruct you and teach you in the way you should go: I will guide you with My eye." Psalm 32:8