Therefore there is now no condemnation for those who are in Christ Jesus. Romans 8:1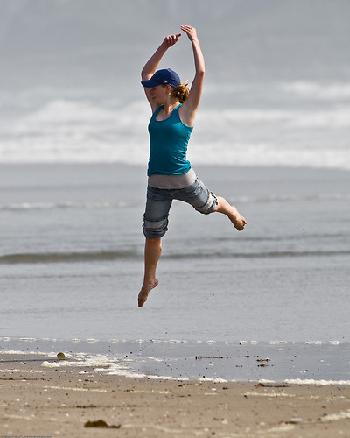 My immediate reaction when I read this verse is, Hallelujah!!! If there's any reason for the children of God to praise the Lord – and there are many reasons piled on top of each other – this must be it. If we were to list our blessings, as the old hymn exhorts us to do, surely the first in line would be the fact that if we're in Christ Jesus, we are uncondemned.
Only those who understand our state outside of Christ can truly grasp what that simple phrase – no condemnation – means. Anyone who lacks a clear vision of human depravity simply doesn't have the background to understand the fundamental importance of this verse. We must first understand, in the words of the 1689 London Baptist Confession of Faith, that:

Our first parents, by this sin, fell from their original righteousness
and communion with God, and we in them whereby death came
upon all; all becoming dead in sin, and wholly defiled in all the
faculties and parts of soul and body. (6:2)
The Scripture is extremely clear on this matter:
For all of us have become like one who is unclean,
And all our righteous deeds are like a filthy garment;
And all of us wither like a leaf,
And our iniquities, like the wind, take us away. Isaiah 64:6
.and those who are in the flesh cannot please God. Romans 8:8
And you were dead in your trespasses and sins, in which you
formerly walked according to the course of this world, according to
the prince of the power of the air, of the spirit that is now working
in the sons of disobedience. Among them we too all formerly lived
in the lusts of our flesh, indulging the desires of the flesh and of the
mind, and were by nature children of wrath, even as the rest…we
were dead in our transgressions… Ephesians 2:1-3, 5
[W]e have already charged that both Jews and Greeks are all under
sin; as it is written,
"THERE IS NONE RIGHTEOUS, NOT EVEN ONE;
THERE IS NONE WHO UNDERSTANDS,
THERE IS NONE WHO SEEKS FOR GOD;
ALL HAVE TURNED ASIDE, TOGETHER THEY HAVE BECOME USELESS;
THERE IS NONE WHO DOES GOOD, THERE IS NOT EVEN ONE."
"THEIR THROAT IS AN OPEN GRAVE,
WITH THEIR TONGUES THEY KEEP DECEIVING,"
"THE POISON OF ASPS IS UNDER THEIR LIPS";
"WHOSE MOUTH IS FULL OF CURSING AND BITTERNESS";
"THEIR FEET ARE SWIFT TO SHED BLOOD,
DESTRUCTION AND MISERY ARE IN THEIR PATHS,
AND THE PATH OF PEACE THEY HAVE NOT KNOWN."
"THERE IS NO FEAR OF GOD BEFORE THEIR EYES." Romans 3:9-18
The Bible doesn't pull any punches. It calls things by their right names. No one can ever please God, unless He is first in Christ. No amount of good works, no church membership, no ordinances, no hours of prayer, no marathon sessions of Bible study, nothing that we can do and nothing that anyone can do for us can avail to save us from wrath. We are by nature condemned – as Paul said in the passages from Ephesians I quoted above, we are by nature children of wrath, born to destruction, fit only for eternal condemnation. Just as a dog by nature can only bark and howl, and just as a cow by nature can only moo, so fallen human beings by nature can only sin.
But in Christ there is no condemnation. And so the great question I put before you today is this: Are you in Christ? "Test yourselves to see if you are in the faith; examine yourselves!" 2 Corinthians 13:5 The answer to this question is the answer to whether you are walking toward hell, or rising toward heaven. There is, of course, much more to Christianity than just getting out of hell or just getting into heaven – in fact, that is in a sense the least important of all the blessings of following the Lord Christ. But certainly those who are outside of Christ are damned, and only those who are in Christ are saved; those who are outside of Christ can look forward only to the lake of fire, while those who are in Christ anticipate a blessed eternity of peace, joy, freedom, and the favor of God.
Are you in Christ? If so, you are utterly and forever free of all condemnation. If you're in Christ and you sin – and I guarantee that all who are in Christ do sin, though we hate it – you need not fear that God will withdraw from you, for in Christ there is no condemnation. But if you are not in Christ, there is nothing for you but condemnation – unless you come to Him.
"Come to Me, all who are weary and heavy-laden, and I will give you rest." Matthew 11:28
"[T]he one who comes to Me I will certainly not cast out." John 6:37
"It is a trustworthy statement, deserving full acceptance, that Christ Jesus came into the world to save sinners." 1 Timothy 1:15
"Escape for your life! Do not look behind you, and do not stay anywhere in the valley; escape to the mountains, or you will be swept away." Genesis 19:17
There is every reason to come to Christ, and no reason whatsoever to refuse, nor to delay. "Therefore there is now no condemnation for those who are in Christ Jesus." Flee to Him, therefore; cling to Him, rest in Him, trust in Him, rely on Him, depend on Him. Let Him be your refuge, your strong tower, your salvation from sin and condemnation. He will save every single person who comes to Him – and for all who come, there is an end to all condemnation.