If we say that we have not sinned, we make him a liar, and his word is not in us. My little children, I am writing these things to you so that you may not sin. But if anyone does sin, we have an advocate with the Father, Jesus Christ the righteous; and he is the atoning sacrifice for our sins, and not for ours only but also for the sins of the whole world. 1 John 1:10-2:2 NRSV
Whatever the Lord does, He does fully and completely. He is a great and mighty God Who is able to fully and completely do whatever is needed for our good, including providing forgiveness of all of our sins. John states clearly that Jesus is the atoning sacrifice not only for our sins, but for the sins of the whole world. And not only is Jesus the atoning sacrifice, but He is our advocate when we do sin.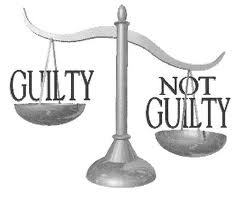 The wages of sin is death (Romans 6:23). In other words, there is only one outcome when we sin. Death. Spiritual death which also results in physical death. But as our advocate, the Lord Jesus doesn't just argue for our cause at the Father's throne; He is able to set Himself in our place, stating that He has already suffered and died for that sin. The price (the wage) has already been paid. It doesn't have to be paid again. And the Lord Jesus advocates for us even before we ask for forgiveness. He has already paid the price! God proves his love for us in that while we still were sinners Christ died for us. Romans 5:8 NRSV
J. Vernon McGee wrote:
"Notice that John does not say that if anyone repents, he has an Advocate nor if anyone confesses his sins, he has an Advocate. Neither does he say that if anyone goes through a ceremony to get rid of his sins, he has an Advocate. What he does say is that if any man sin we have an Advocate with the Father. Before we even repent of that cruel or brutal word we said, the very moment we had that evil thought, and the moment we did that wrong act, Jesus Christ was there at the throne of God to represent us as Satan was there accusing us." (McGee, J. V. 1997, c1981. Thru the Bible commentary. Based on the Thru the Bible radio program. (electronic ed.). Thomas Nelson: Nashville).
I know that I often take my unbelievable relationship with the Lord Jesus for granted. In fact, my guilt often overwhelms me and I'm concerned about what I need to do to appropriate God's forgiveness. Am I sorry enough? Have I said enough? Can I somehow make up for it enough? And yet, even before I was thinking about the sin I had done, the Lord Jesus has already been advocating for me before the Father. The sin I just committed is already forgiven!
And yet, John, like the apostle Paul, clearly writes that we should understand this relationship not so that we might freely sin, but so that we will not sin. We are free to obey our Advocate, our Lord, because of the power of the Holy Spirit residing within us. We have the power to walk in the Light because of what the Lord has done for us.