Charles Dickens' 1843 novel, A Christmas Carol is the famous tale of Ebenezer Scrooge, an old miser who is visited by spirits representing the past, present and future. The novel, while set during the Christmas season, is a story of redemption. It's a wakeup call. It's a lesson on making amends. And it has the Twelve Steps all over the place.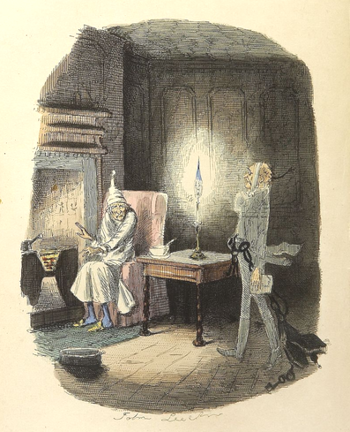 Steps 4-12 heavily involve the "other" of wronged people in our lives, hurt by our destructive choices. They speak to our rebellion of the changed life we need to experience.
4. We made a searching and fearless moral inventory of ourselves.